More on the first really pretty sunset since we have been down South!  A sprightly fluff of cloud.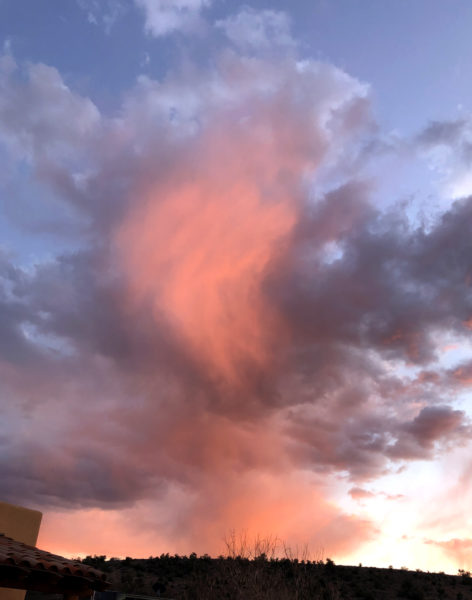 It is even nice in B&W.
A cellphone panorama se of the RV Park we are in.  It is not crowded at all.
Looking the other way: the Dailylife Wife and our Trailer.

A closer view of the backside and the messy bits.
~Curtis in /-\riZona! {!-{>