We went north a bit to see some birds at the Red Rocks State Park.  There were some but it might be a tad early for humming birds, or it was too early in the day.
So we drove on up to Slide Rock State Park (we didn't go in…$7 per person!).  Then we decide to have lunch on the way back through Sedona.  At the Oaxaca…
The chips and salsa were good!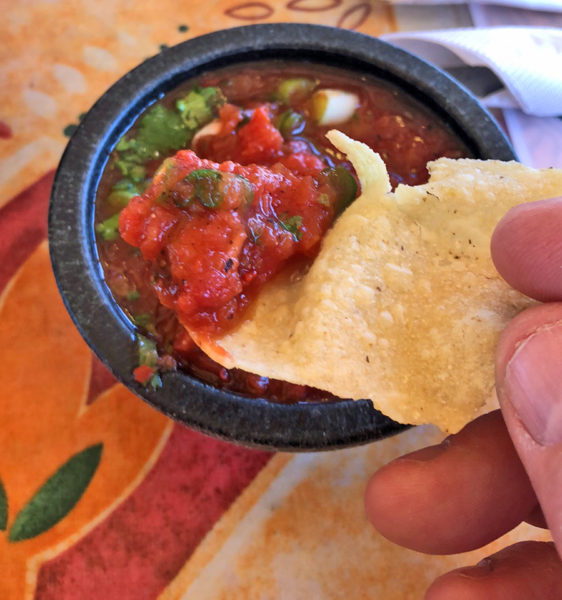 The place has a rooftop area and it wasn't busy.

The food was great.  I had the Sopiapilla Mexicali.  There is a large Sopaipilla under there, with spicy pork and sauce and cheese and beans and  refried beans and rice and other stuff.  I managed to eat it all but I am not having any dinner tonight.  The Dailylife Wife had a delicious Chimichanga, and she managed to bring half back for dinner.
Great Food!  Great Service! Great (big) Price!  Well nothing down here seems very cheap, especially in Sedona…this, though, we just don't understand.  Looks cool!
~Curtis, way down south in Sedona for a little while longer! {!-{>