There is a good reason I don't like to edit photos after 10pm.  Apparently I shouldn't build stuff after dinner, either.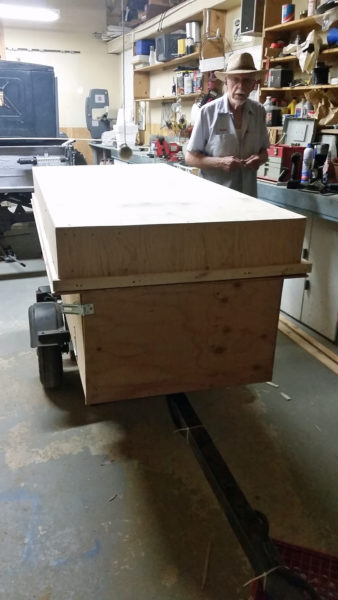 We finished up about 11:30pm after working most of the day it got to 102F in Kalispell.  We broke for dinner at Famous Dave's..and came back and put the bed board base section on backwards.  We got the lid on the right way though!  Something I had to fix when I got home…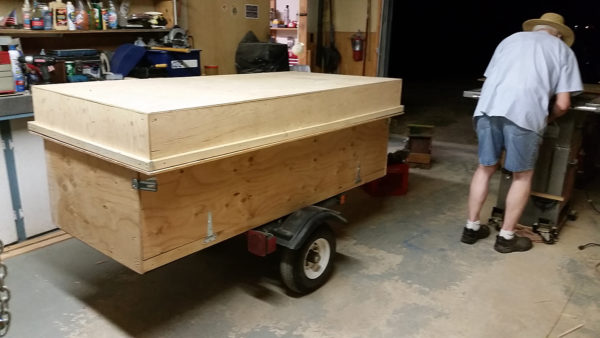 The cargo compartment is accessed through a fold down door on the right side.  We got locks for it, and the top part hinged okay, even if with the reversed bed board.  Then we tied the lid down with a cargo strap.  This is in Seeley Lake at lunch on the way home.
I had a really good, and very hot, cheese steak from…
…Chameleon out of Missoula from the summer traffic.  Yum!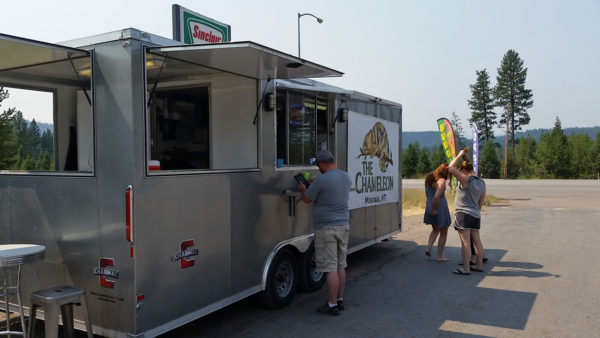 The trailer towed nicely.  It isn't quite as heavy as I thought it would be.  I got 30 mpg on the way home, down about 3 mpg from riding without a trailer, but I did try to keep my speed down to 60/65 mph.  I may have to put a :bee: air dam on the front.  I could feel a little tug for every little gust that hit that broad flat spot.  More to come!
---
A bonus photo from a recent Avis trip!  I am not sure the trailer matches the bike's colors, but I use wouldn't mind riding one of the new Indians!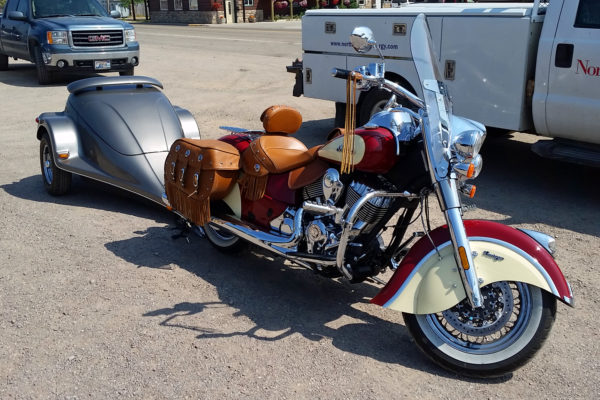 ~Curtis in /\/\onTana! {!-{>