Later in the day we saw a few other things than a glacier and a couple of bears…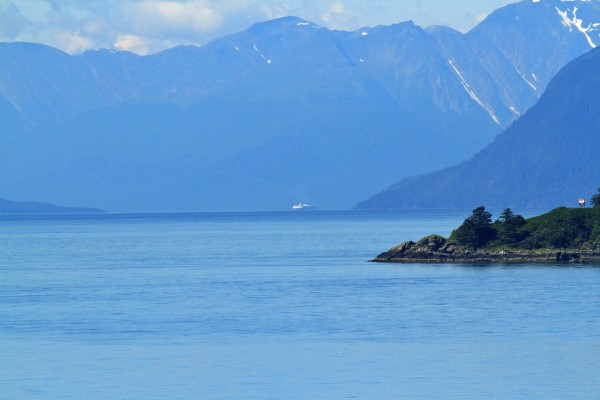 Another cruise ship!
A whale drifted by the side of the ship.  That's his back.
There is the rest of…his tail…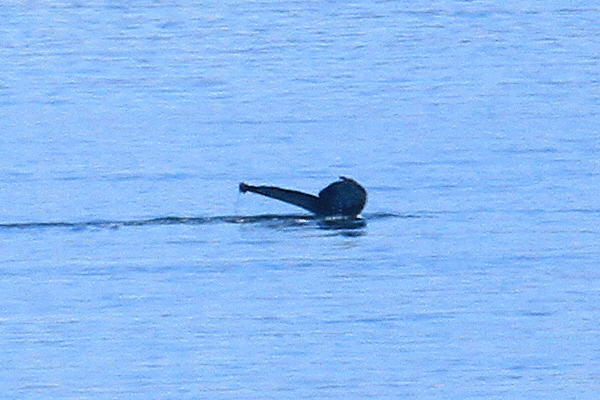 There is another one!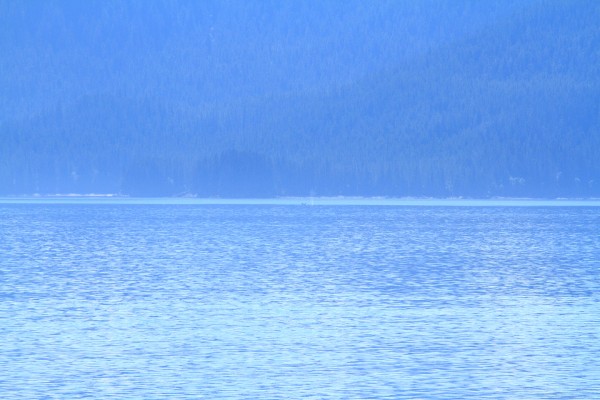 Where?  Way, way out there.  You get used to spotting the blow pretty quickly.
One last one for today, a little closer…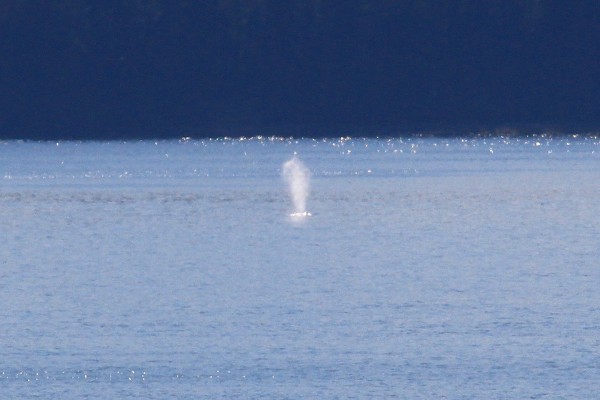 ***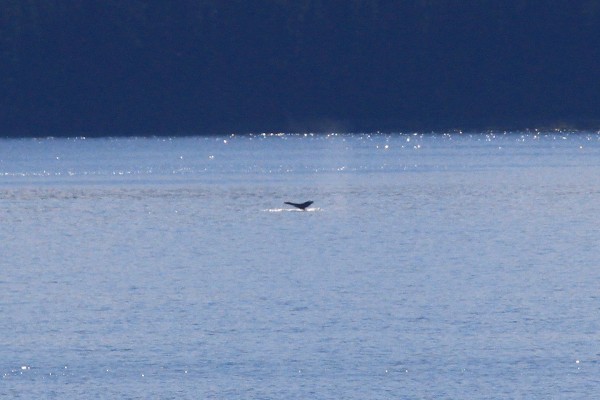 I am always amazed how anything that big, and whale tails are BIG, can go down without a splash.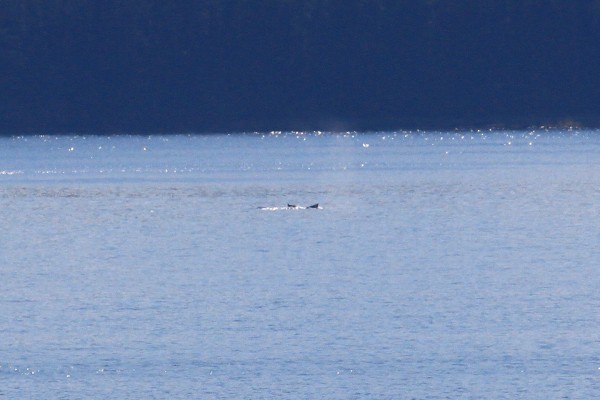 Want to drive up?  Here is part of the Alaska Marine Highway.  Pay your money and drive on.  They do the rest.
They stop at a lot of little paces you won't see on any cruise ship!
From here until the last photo I have not played with any of the colors or saturation.  That is the way it was.  I just resized for easy viewing, with the tiniest bit of sharpening.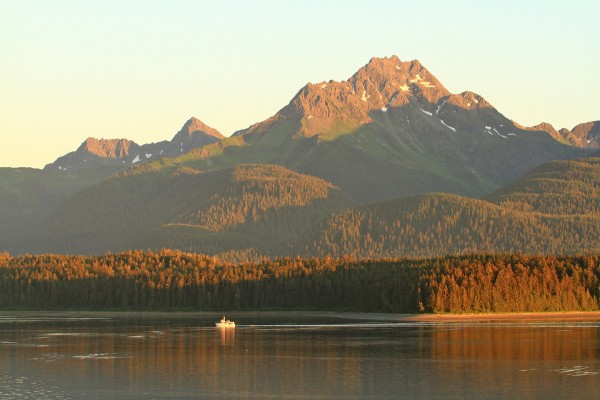 *
Canvasbacks!
**
***
****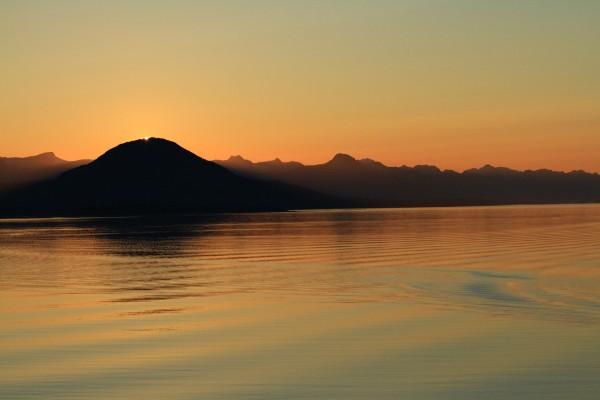 ***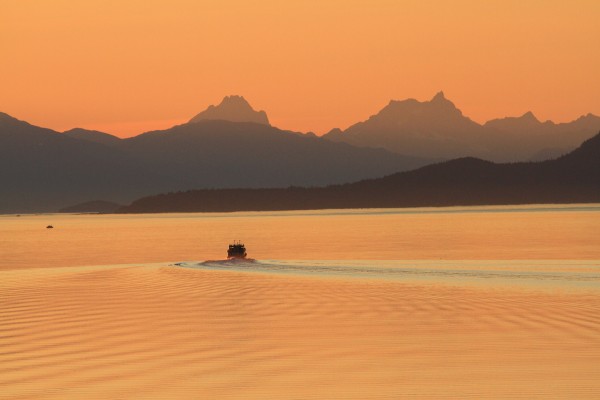 **
And an almost new Moon, just a couple of days old.
It turned into an incredibly nice day.
Next: Tails of Icy Straight!
~Curtis in Alaska! {!-{>