We were hoping to see some whales.  The Mellon Head Whales (a type of dolphin) I almost got a photo of on the Dinner Cruise don't count.  The Spinner Dolphins I saw from the Lighthouse don't count because, well, they are dolphins.  And the photos didn't turn out. It is a >>long<< ways down to that ocean!  But at last, on our last afternoon, purely by luck and the Dailylife Wife's sharp eyes, we saw one of the very early in the season whales…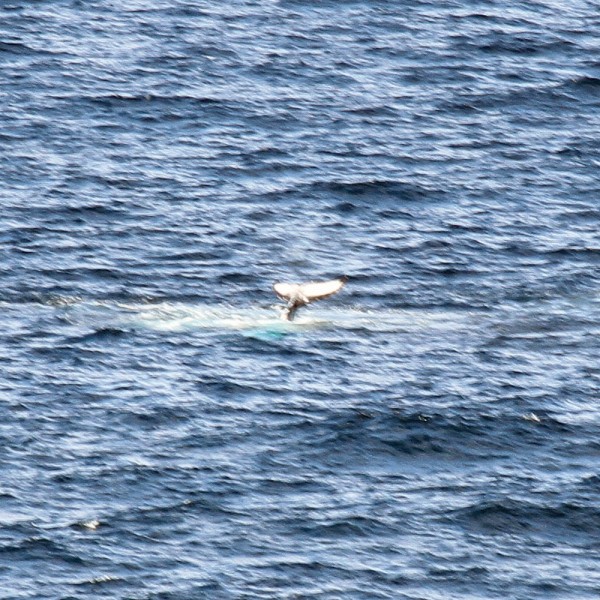 (Canon 7D)
As you can see it was a long way off.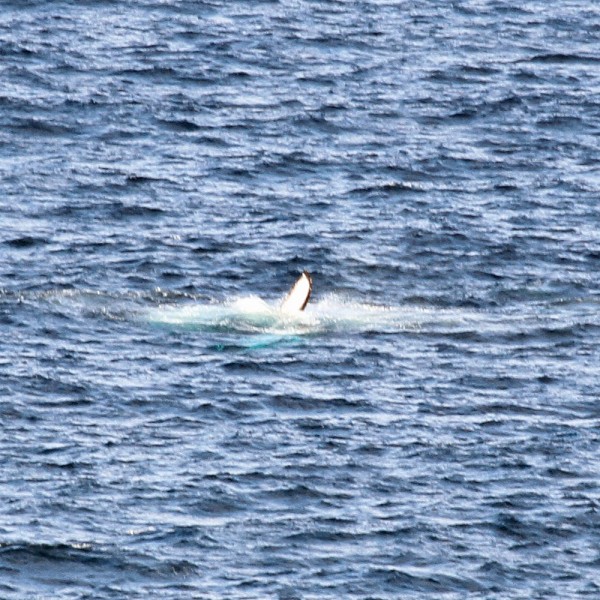 But it was early in the season, so we got lucky.
We'd hoped to see one from the dinner curries, but it wasn't to be.
We saw it, and then waited of it to reappear.
It wasn't to be.
One to a customer, I guess.
But we were happy to see one at all!
So ended our whale watching for this trip!
~Curtis in Kaua'i! {!-{>