Early morning iPadding on the Lanai…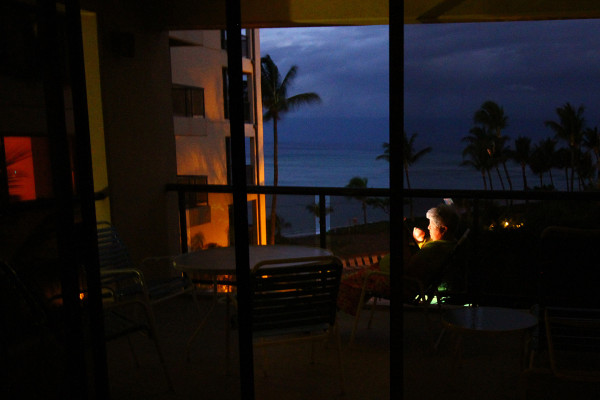 What the background looks like in the early morning!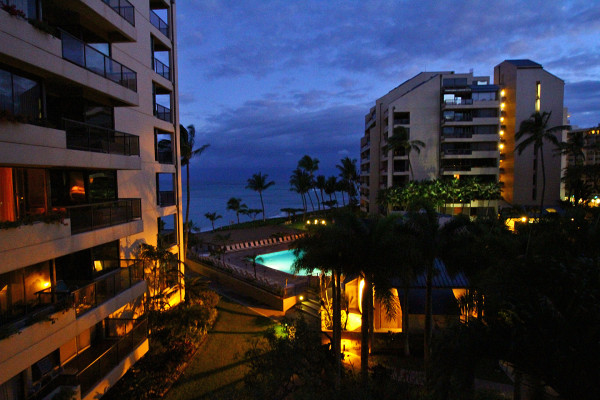 And after the sun is up.  We are on the West side of the island, so we get sunsets…
It was a lazy day, getting used to the heat and humidity.  We did make it down to the beach.  It is right at the resort…no crossing the road for us!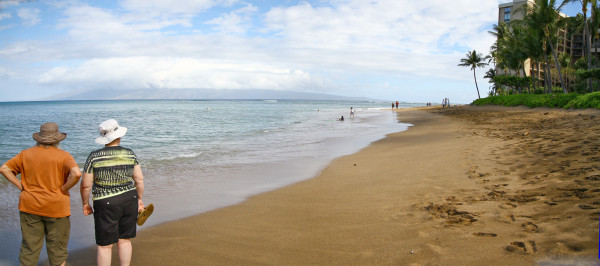 Someone lost these…I hope they find them!
Version one of the sunset.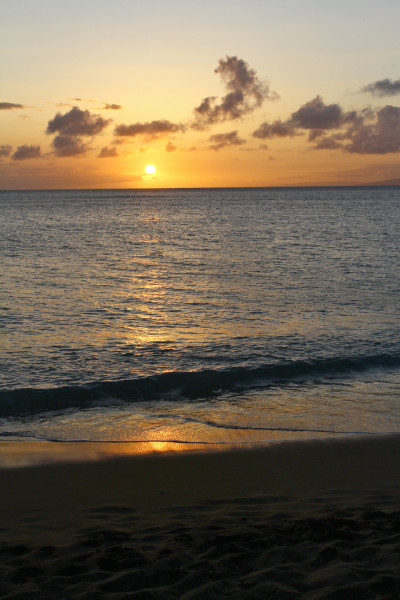 Version two of the sunset.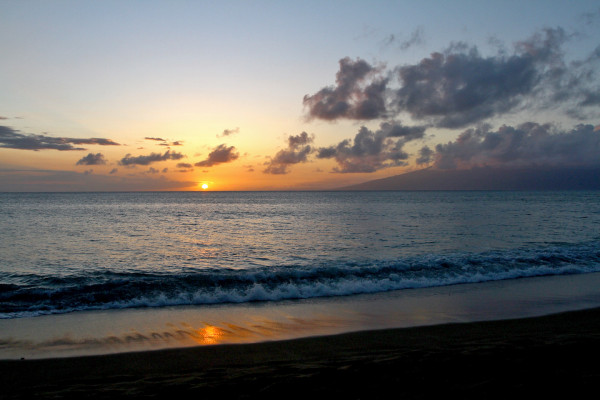 Deciding on a swim.
After the sunset from our lanai.  Now with Tiki Torches!
More to come!
~Curtis on Maui! {!-{>