We got to see a few whales off of the Lanai.  We are heading out on a Sunrise Whale Watching trip on Friday.  Right off the bat we saw some Whales blowing.
They were a long way off, but visible.
*
**
How far off?  These are 100% crops…here is the whole photo…
**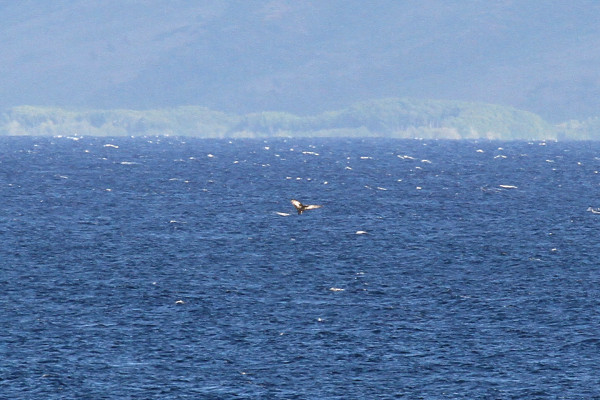 *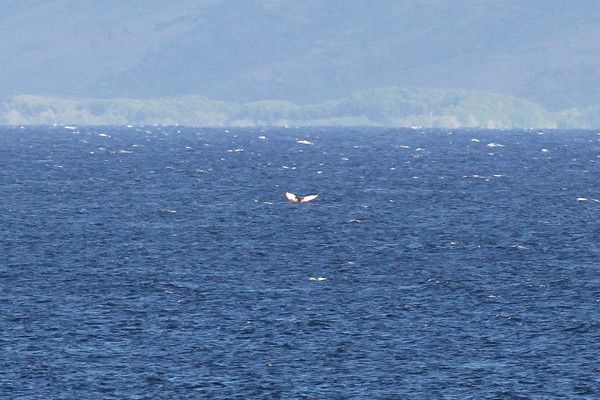 **
Then it was north up the coast.  It is awfully windy, and eventual turns into a jeep trail the voids your rental contract…
The gang all with cameras.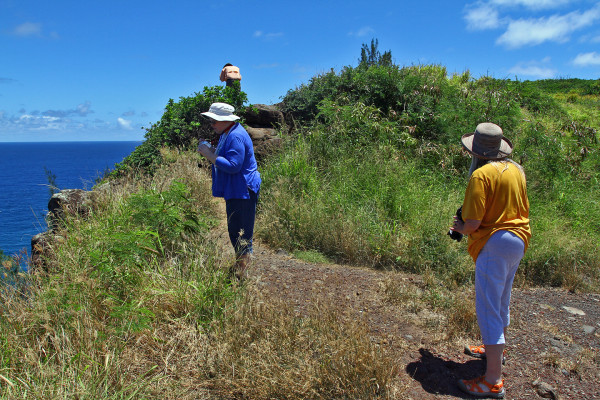 Interesting foliage.
Meanwhile, back at the Sands, there is opportunity for "arts" photos.  That usually means a bad photo that turns out good is a strange way.
Sunset.
~Curtis on Maui! {!-{>