A quiet dinner at Olive Garden the night before our flight…
…then the wild ride to Sea-Tac the next morning!
Once again we ride the tram at Sea-Tac.
Our Chariot to Maui awaits!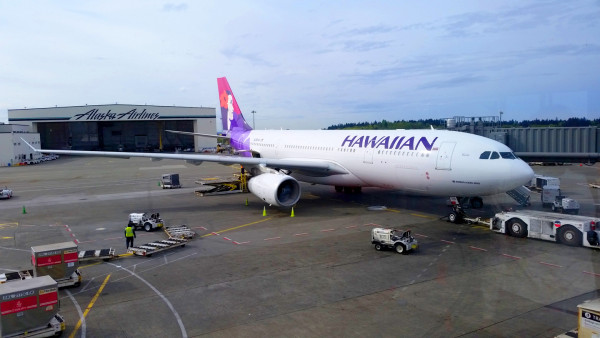 Once in flight the seat backs all have monitors.  While there were movies and stuff (usually for a fee) there was also a nice set of informational screens about the flight.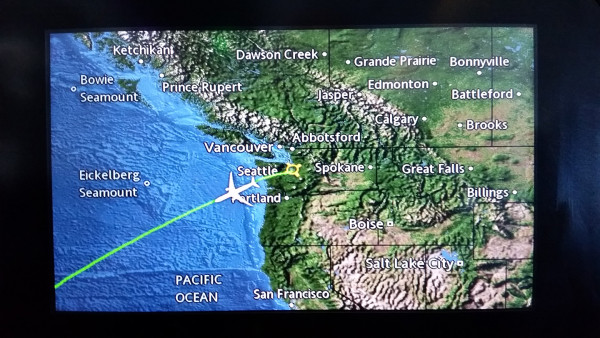 Moving fast…201 miles in 29 minutes!
Other screens include the Mach Number (0.8 something!) and -97F!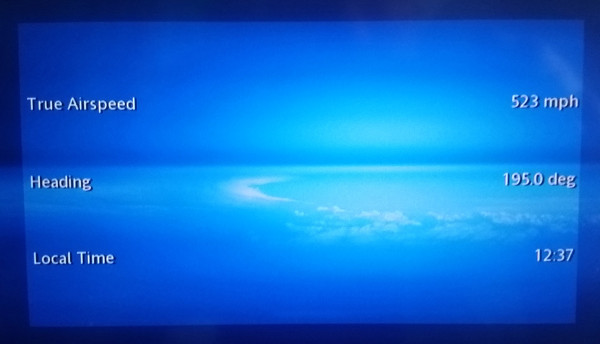 After six hours we approached Maui…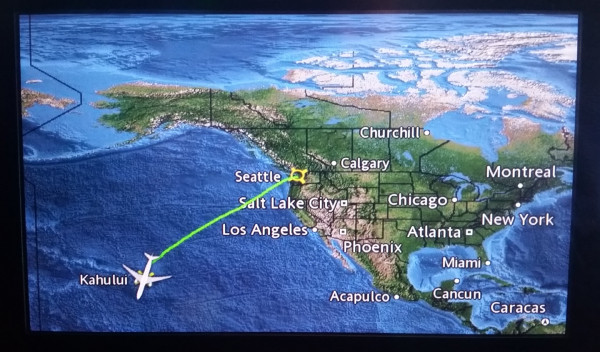 ***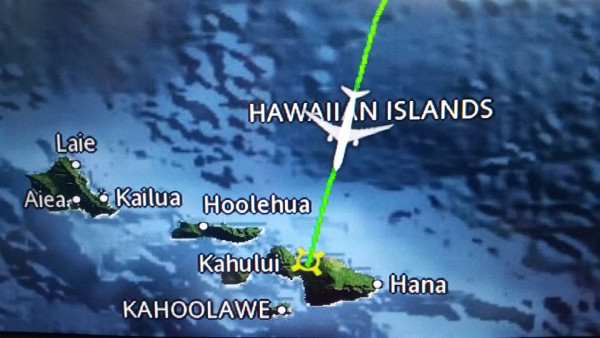 The excitement was palpable!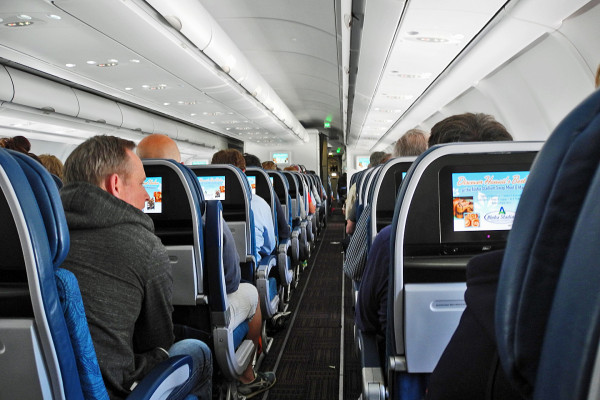 Errr…maybe not…
But at last there is something out the window besides wing!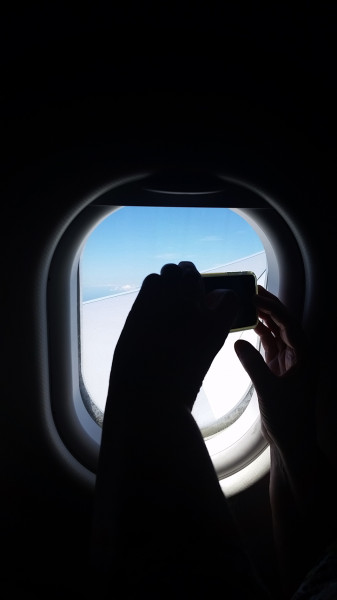 LAND!
***
***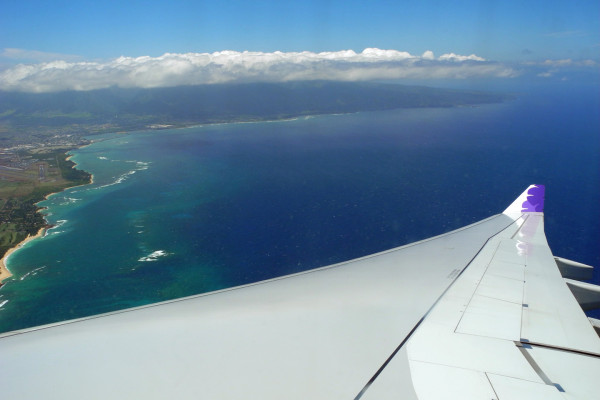 On the ground again!
Fun at the baggage carousel.  Can you find someone familiar?  Hint: it's not Waldo!
After getting our rental car and diving to Lahiana ("Where the sugar cane grows, and living is slow!") we stopped for a rainbow.
Since we were there for the rainbow we went on into Maui Brewing for dinner, too!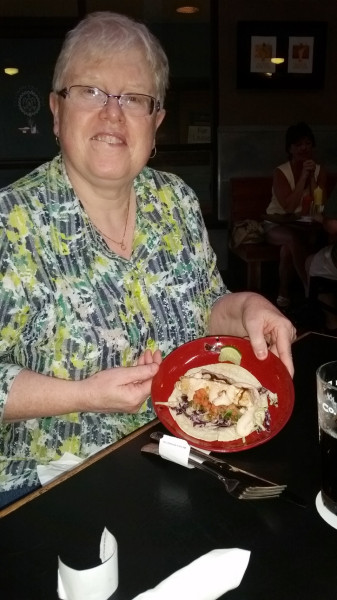 The rest of the gang…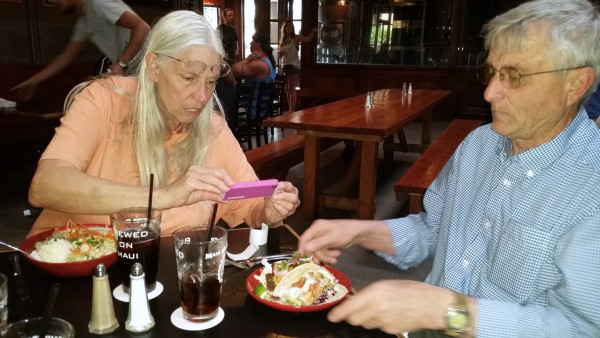 Finally we settle into the Sands of Kahana, and watch a peaceful sunset.  Mahalo!
~Curtis in Hawai'i again! {!-{>