More Nevada City!
A quilting table outside of a lived in, power and water free house.  Water comes in buckets from the well. Toots even got to carry some!
A period correct firearms demonstration.  A percussion capped Springfield, I believe.  Just ignore those power lines behind the fence…
Shooting the shooting!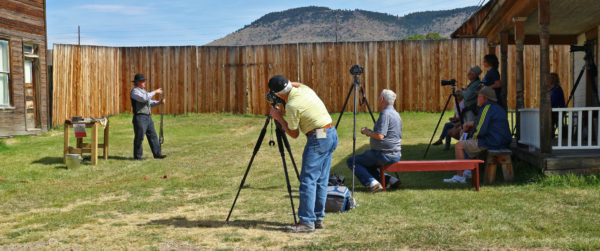 From top to bottom, a 12gauge coach gun (muzzleloading), an 1858 Remington can and ball (muscle loading), the afore mentioned Springfield, and a flintlock rifle (a Springfield?), also a muscle loader.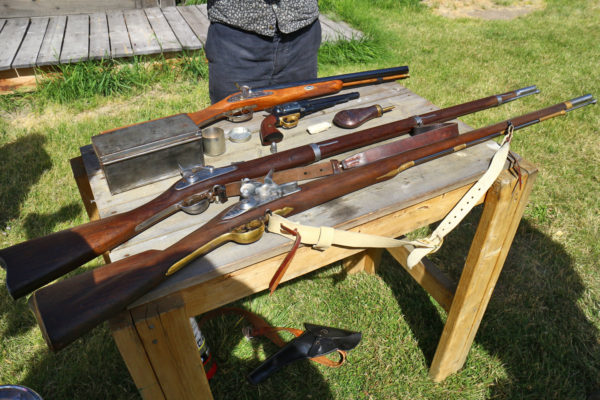 Toots had some big news!
She made her own doll!
~Curtis in /\/\onTana! {!-{>