More Nevada City!
Main street.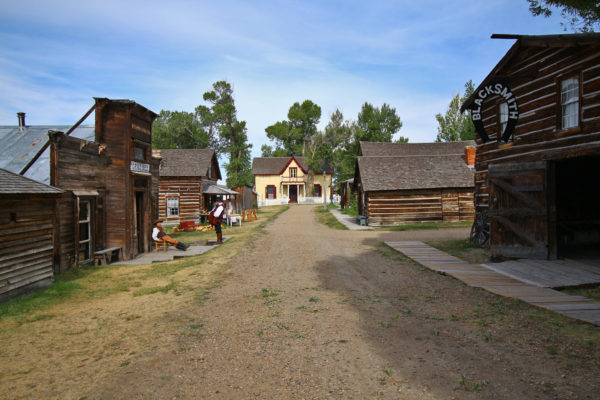 Looking into the Saddlery.  Lots of the buildings are open and full of period items!
The Barber Shop and Saddlery.  Beyond that is a sod roof shack.
Inside the Barber Shop.
A detail.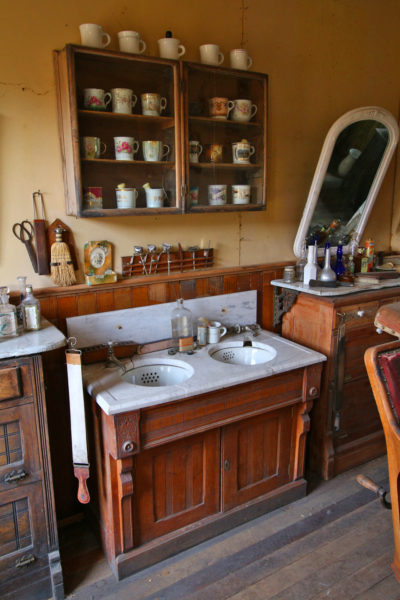 Shooting the Blacksmith's.
Inside.  This is a two photo panorama, with perspective correction…
Some things never change.
Shooting one of the "locals".  We found out that they are all volunteers, who come down to spend a week or weekend living the old life.  We also found out since they are volunteers, it is polite to ask them before you take their photos!  So an apology to anyone we photographed without asking.