Completely out of order…
I stayed in Lewiston, ID, after crossing Lolo Pass on the first day of my trip.  This was looking back at the Sunrise over Lewiston, ID and Clarkson, WA, the next morning.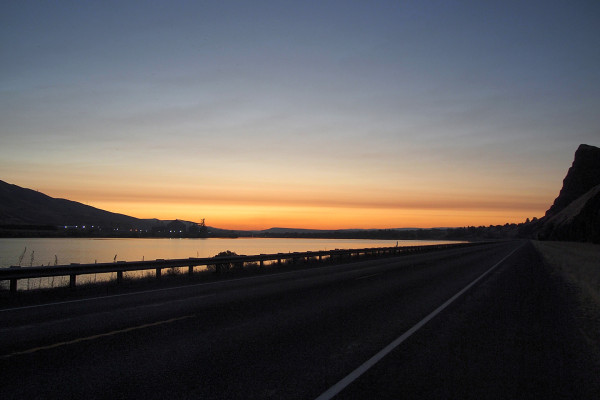 There are windmills EVERYWHERE in the West now.  Since they are not commercially viable without a Federal Subsidy, there is a lot of taxpayer money out there blowing in the wind…
This may be the only town in America without one…Starbuck!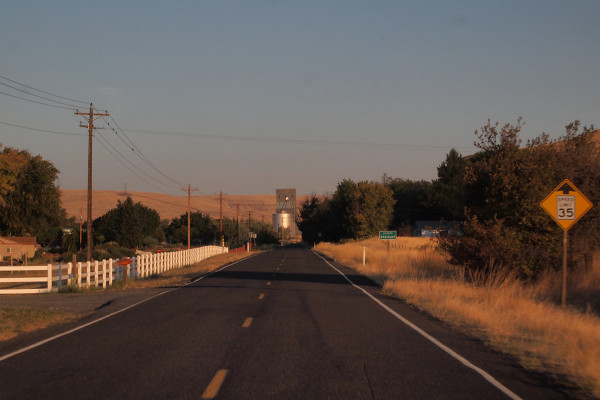 Low bridge!  I hope I make it!
Whew!  Barely!
You can see the road turn here, but it continues to wind it's way through all of the broken country you can see in the distance.

There were sunflowers on the other side of that barbed wire fence!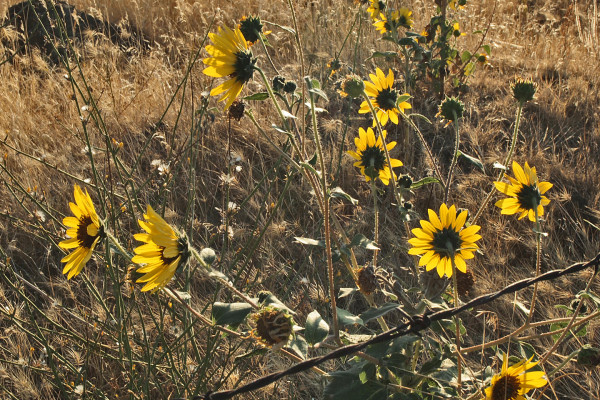 A closer look.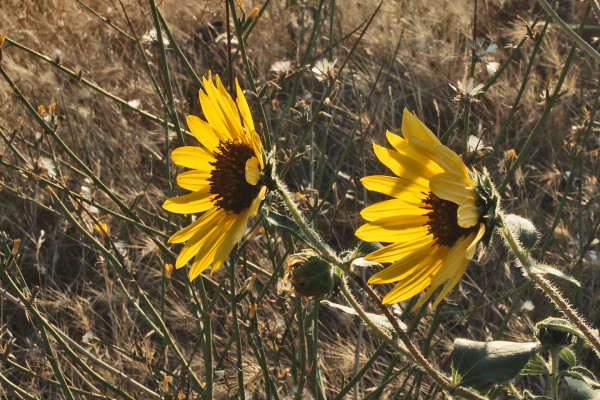 My trusty steed.
The squiggle in the distance is the road I am on.  Fun!
If you keep going far enough through this arid landscape you will find water.
And an apple orchard.
Hanford Nuclear Site, US Department of Energy.  Somewhere out there…and a bird.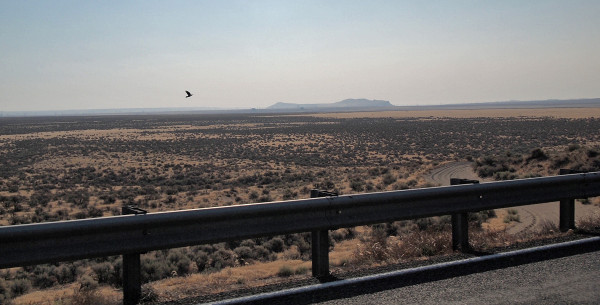 Another bridge over the Columbia River.
Vineyards near Yakima.
Lots and lots of Vineyards.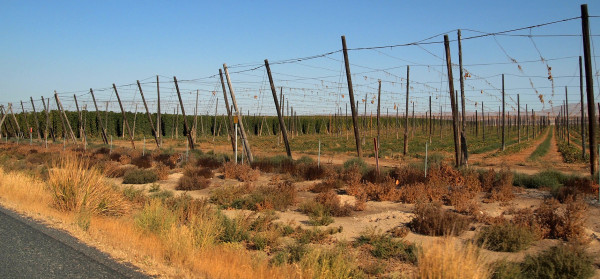 More to come for the second day of my trip!
~Curtis in Washington State! {!-{>