Off down the road to Oregon and I find someone else has been here first…do-ee-do-ee…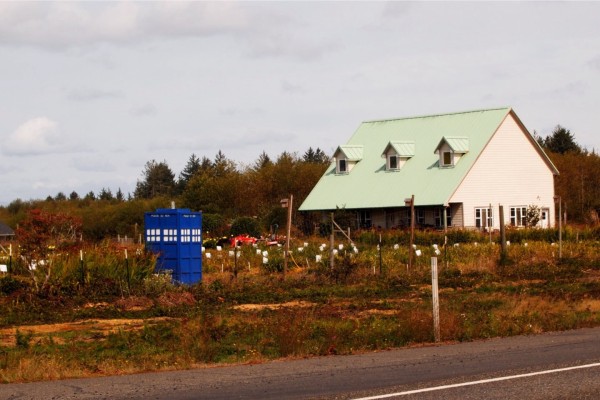 A nice little ship in front of a restaurant.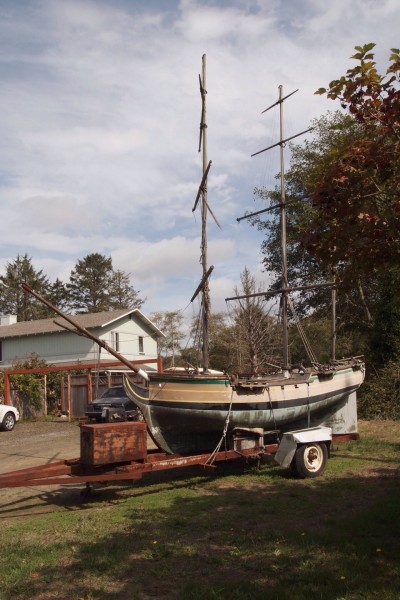 Hoards  of storks sailing by!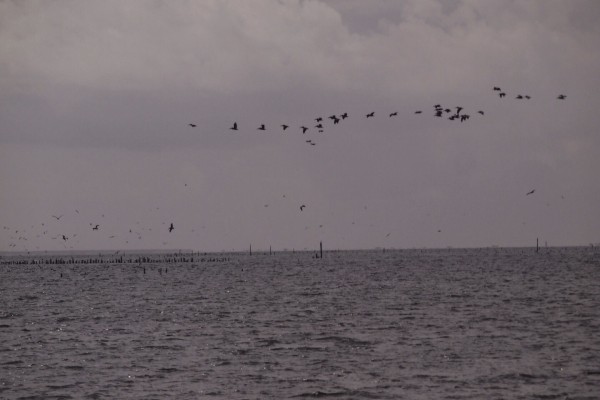 The last little bit of Washington…
…taken from this little park.
Entering Oregon.  Whhere the pterodactyls still fly!
The Rock at Cannon Beach
You'd think this place was famous or something.
The Oregon Coast Scenic Railroad!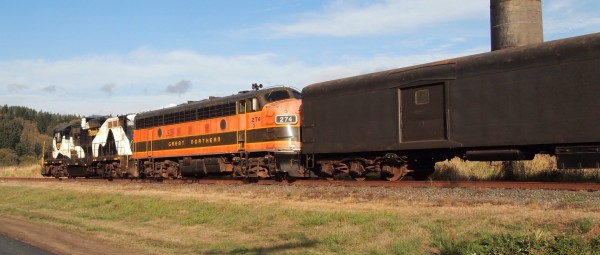 Approaching Sunset.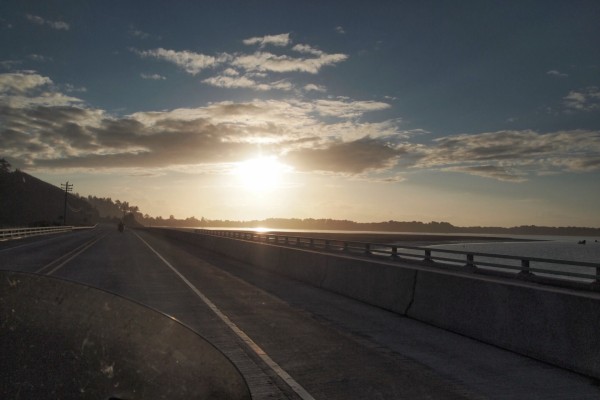 Looking down towards Newport from…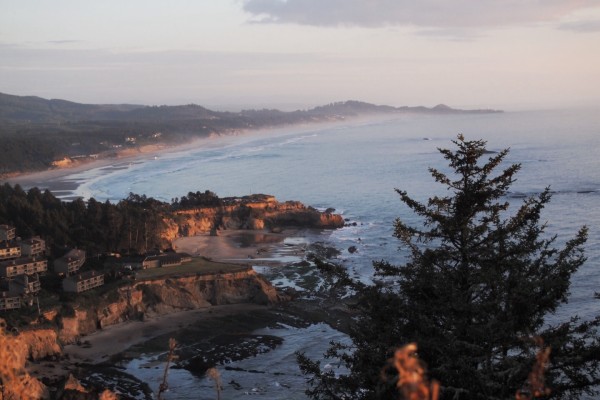 …Cape Foulweather.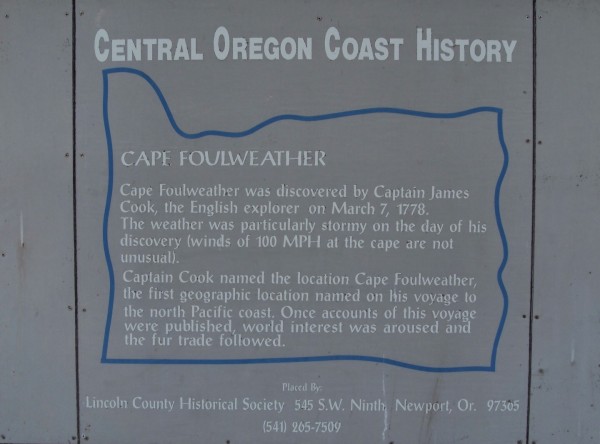 More Sunset!
And gone…
~Curtis in Oregon! {!-{>