I had lunch in Yakima, WA, then I headed into the hills!  And I found a big one!
Mount Rainer.  And the associated National Park, of course.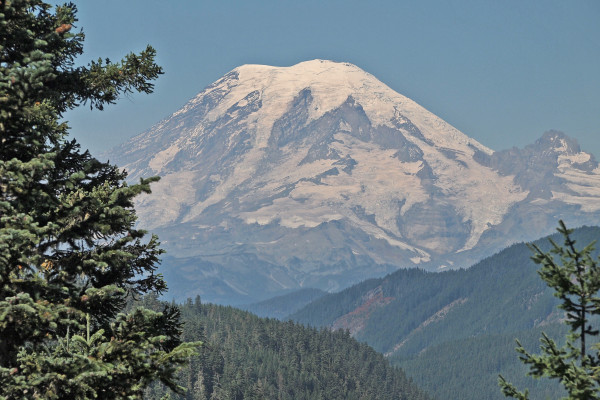 A little of the Fall foliage is starting to appear here.
Playing Peak-a-Boo…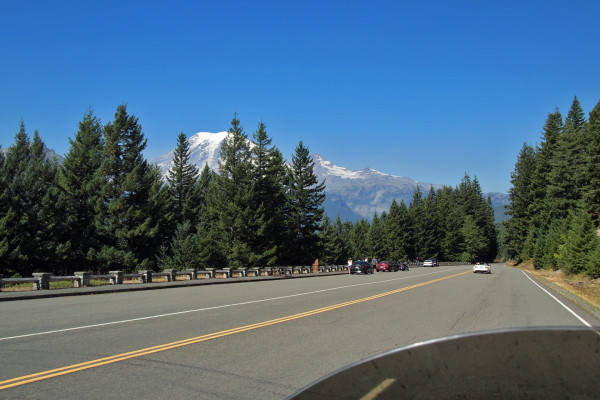 …with a dormant (not extinct) volcano!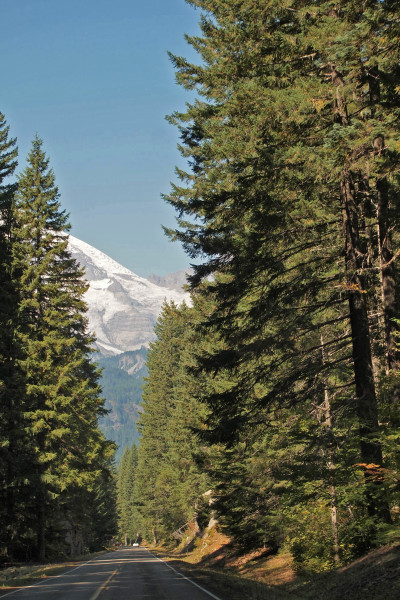 There are several tunnels in Mount Rainer NP…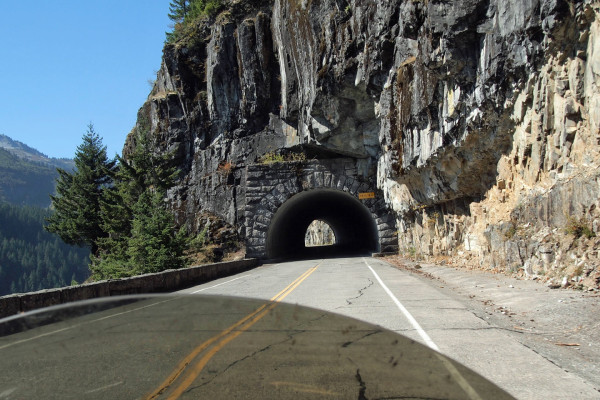 …and as usual you can't see much not actually in the tunnel.
Switchbacks I am going to go up.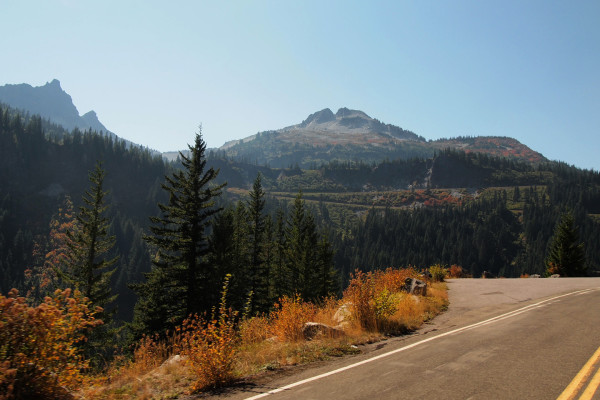 The road I came up.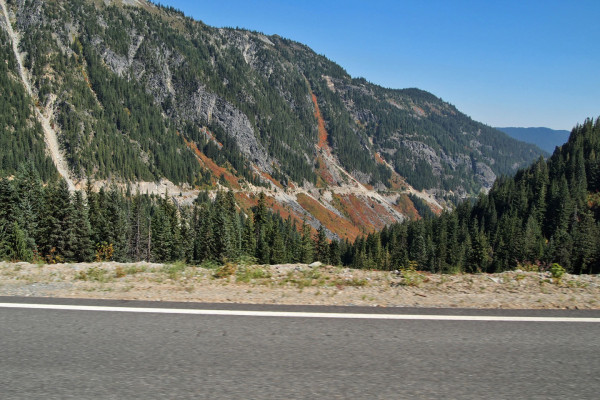 What the heck, since we are here anyway,more views Mount Rainer!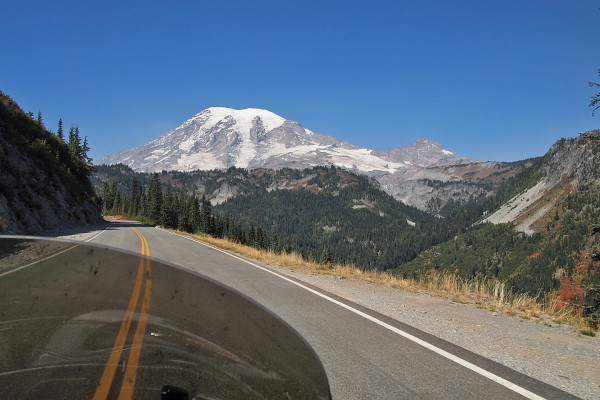 Over the (non) Reflecting Lake.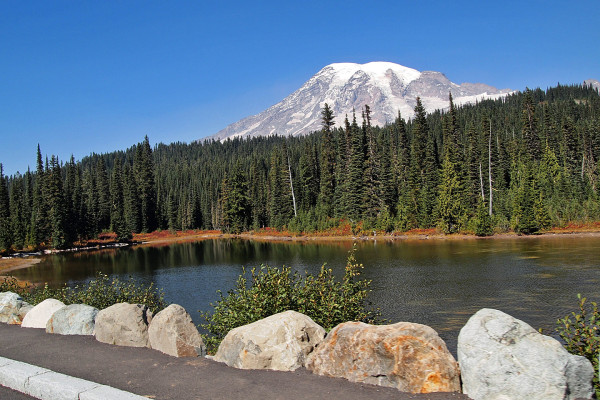 Once more from over the windshield.
While I love the winding roads, eventually the sun and shadow (and TRAFFIC!) start to get to you.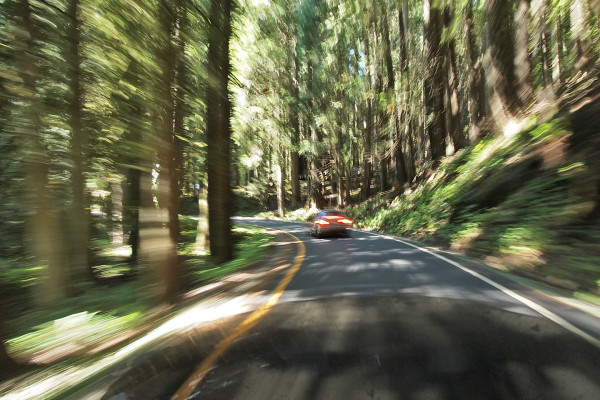 So eventually I end up outside of Dailylife Daughter #2's place in Seattle.  There was suppose to be a squirrel in this photo…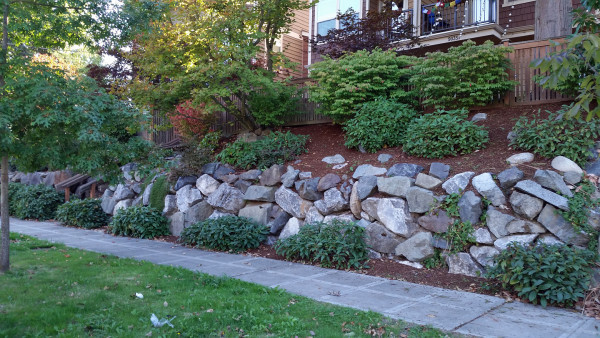 ~Curtis in Seattle! {!-{>