The last full day of our Cruise!
The Lido Deck with the pool and cafe is quiet if you get there early enough!
(All photos down to the sunshine were taken on my Samsung Galaxy s5.)
We ate at the buffet this morning.  Most of the second half of the cruise we had eaten in the big dining room with table service and a bit different menu.  But this was OK.
Outside it was foggy again.
As near as we could tell these racks are to wash the window on the Lido Deck.  they roll back and forth along the ship.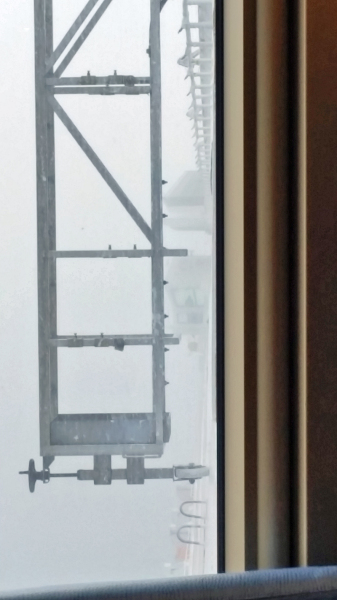 You could tell the sun was up there somewhere.
It just was not shining on us.
(Wallpaper sized…)
At this point there was almost a catastrophe.  I had been moving around the deck, and the fog horn had been blowing every couple of minutes.  I didn't realized I had moved right under it when I took this photo.  A second after I snapped it, the horn blew, and the Pacific almost got a new phone…
Finally we got out of the fog.
(A six photo panorama!)

(The rest of these photo were taken on my Nikon Coolpix P7100.)
It was quite nice up on deck with the sun and little breeze.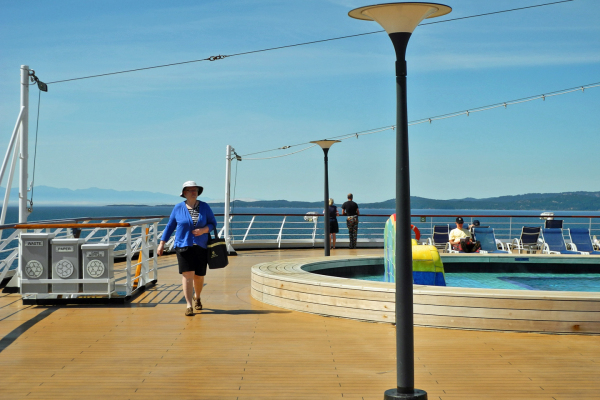 Intrepid Cruisers.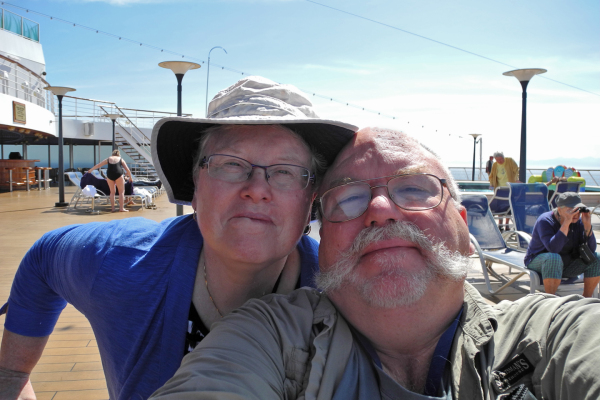 Next stop, Victoria!
~Curtis in /\/\onTana! {!-{>