Approaching Victoria you can see we aren't the only cruise ship.  We docked just this side of that one.
(All photos a combination of the Samsung Galaxy s5 and Nikon Coolpix P7100)
Off in the distance was this impressive sleeping volcano…Mount Baker, perhaps?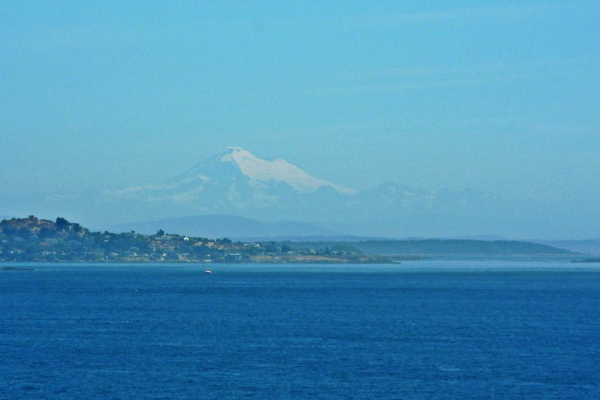 This is the Lido Deck and pool area open to the sunshine.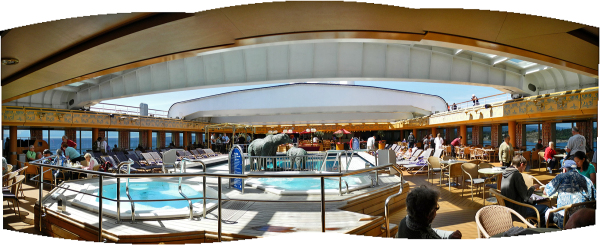 These are all three photo panoramas, BTW.
Even as nice as it was on deck they still did not open it completely.

The labour for Victoria doesn't look that big, but it sure was busy!
*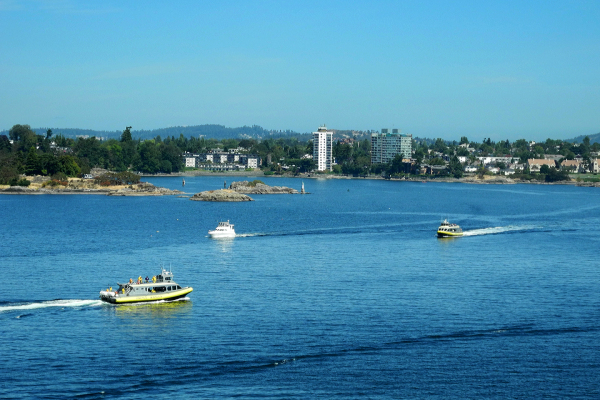 *
*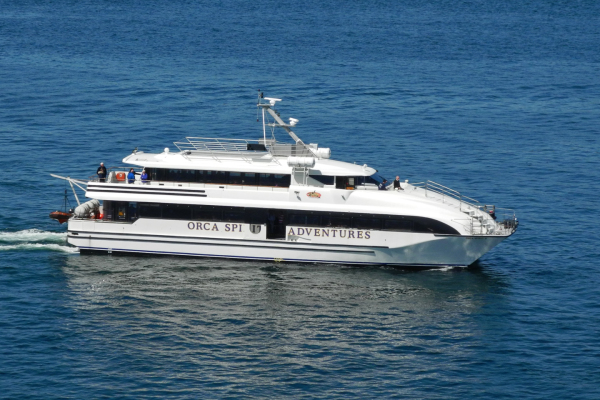 *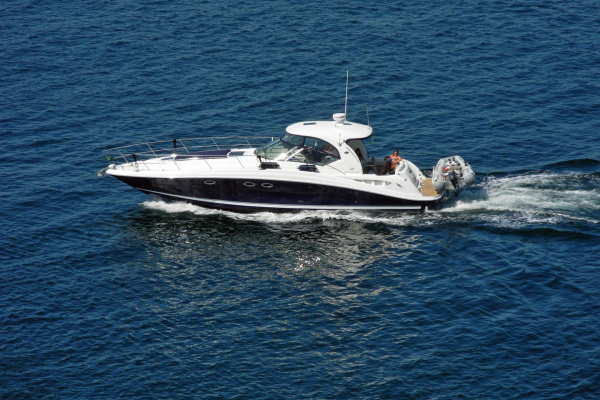 *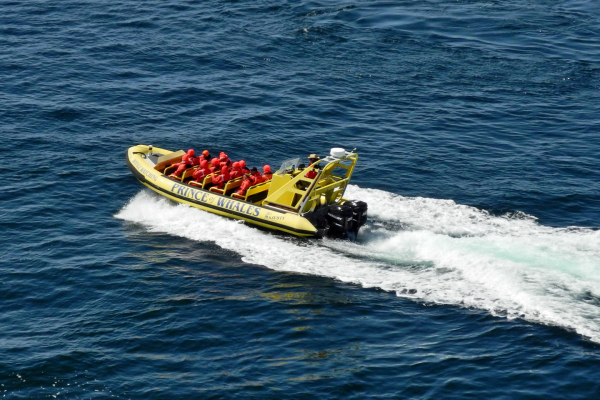 The Orca boat and the yellow Prince of Whales boats are whale watching tours.  We took one once to see killer whales (Orcas).
This is another three photo panorama of where we docked.  The Regatta is one of those high end cruise lines.  Way out of our budget!

Despite my best efforts we took a bus into the city for a little tourism. (Another three photo panorama!?!?)

Because I saw a better way…the dailylife wife didn't seem to.  Tours for Two: Ural Motorcycles with Sidecars.  And a guide/driver!
Once downtown we walked around the Inner Harbour for a bit.

The other way:
Lots of flowers around Victoria, and we didn't even get to the Buschart Gardens!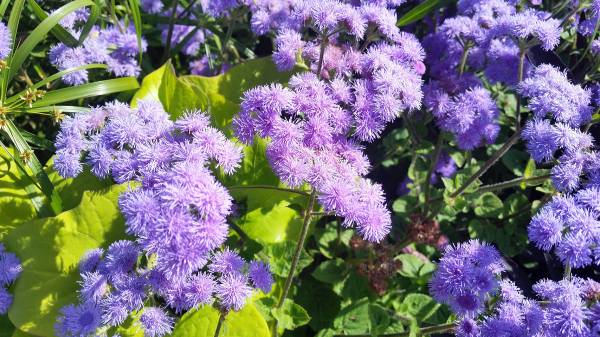 *
*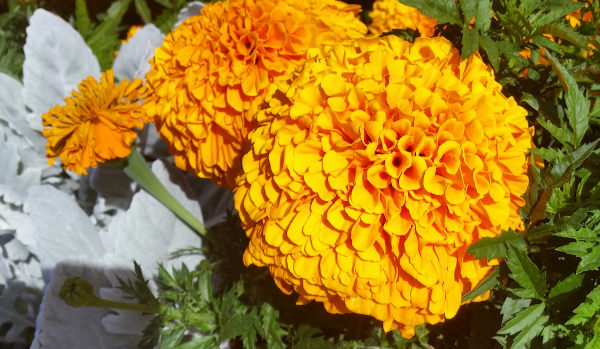 We finally settled for spell at Sam's Deli, after some nice shopping.  Unfortunately by the time we found the Tilley shop, it had closed.  Drat.
Sam had wine…
…and beer!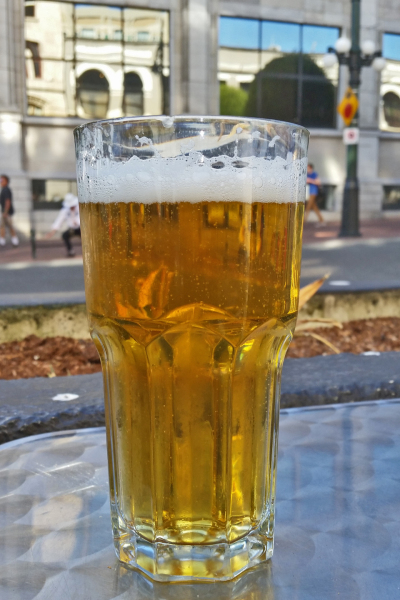 And the entertainment was provided by Darth Vader…with a fiddle!
(These last four are by the Dailylife Wife on her Olympus PL5)
Those darned fisheyes distort and exaggerate everything…
Then it was back on the ship!
And off to our last Happy Hour.  It was some kind of a chocolate martini, but I don't recall the Ship's name for it.  Not bad!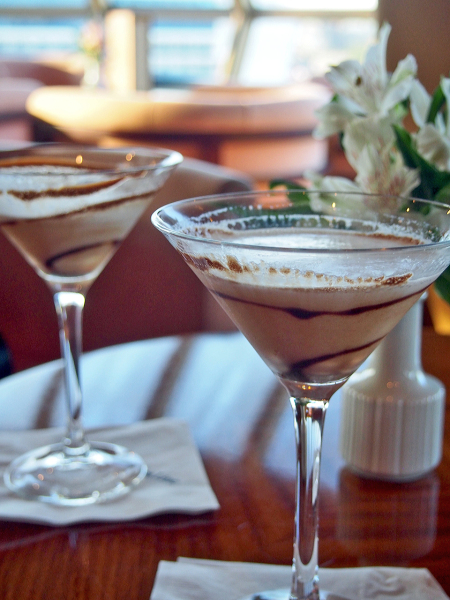 Still a little sunset and moonrise to come…
~Curtis in /\/\onTana! {!-{>