Down on the Cumbres & Toltec Scenic Narrow Gauge Railway!
Looking down the Station platform in Chama, NM.
Farther down…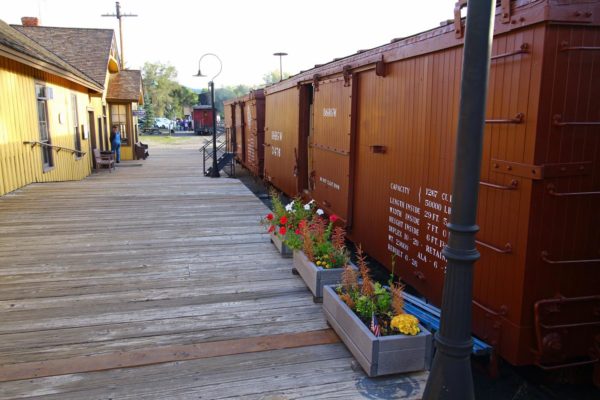 Waiting for our train to be called in the Chama Station. (A three photo panorama!)
Friend Walter heading down towards the Galloping Goose!
There it is! And the crowd is getting seating assignments (anywhere you want) and ordering lunch: turkey, beef or salad…
The whole Goose…
Here is a view of that sign, which explains the history of the Galloping Gooses(s). Click on it to enlarge it; BACK to return here!
~Curtis on the Cumbres & Toltec! {!-{>