We went whale watching again today.  Some good sightings, but nothing too spectacular.  More on that later.  The Moon was out!  And it is Full Moon the day after we leave.  This morning WAY too early there was a nice view of the Moon over the Hawaiian waters, but scaffolding got in the way…so here is the Moon from our whale watching cruise.
It was fortunately cloudy…fortunate for photographing the Moon and the clouds lit up.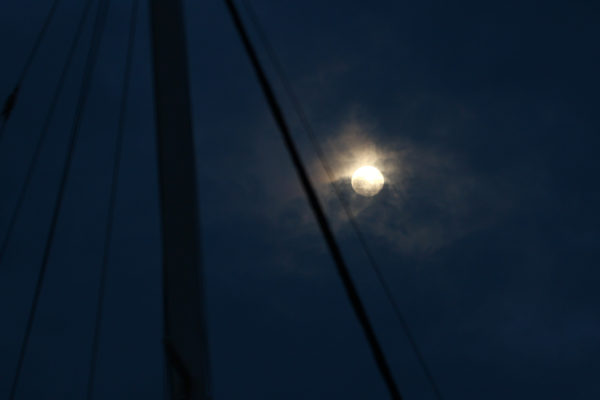 Usually the Moon is way to bright to allow the clouds to also show up when you properly expose to see details on the Moon.  Usually it is like the top part of the Moons above.  But it was just cloudy enough to work tonight.
~Curtis on /\/\aui! {!-{>