My sister came down from British Columbia to visit the Dailylife Grandpa for…Canadian Thanksgiving!  So this is the Dailylife Wife's third trip over to Kalispell in two weeks…
At the Cascades along US Hwy 2 near Glacier National Park.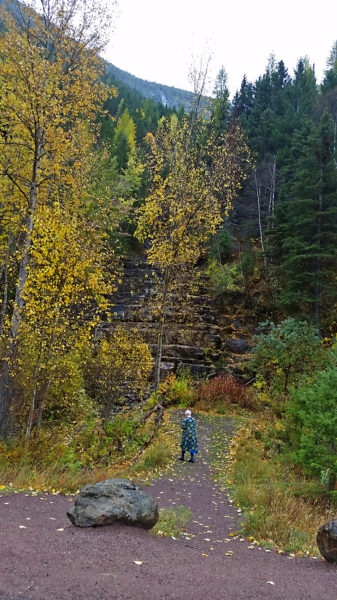 The Dailylife Grandparents "homestead".
Thanksgiving Dinner!
From left (front) to back to right (front):
Lugwrench (because he knows a good thing when he hears it…back over for Scout Training AND a second Day meal in three days!), the Dailylife Wife, the top of the DL Grandpa's head, DL Grandma, Niece Denice, Niece Squared Annabell, Daddy Matt, the top of the Dailylife Sister's head, the side of the Dailylife Brother-In-Law's face, DL SIL Joan, and DL Brother Dennis.
A great Meal was had by all!
~Curtis in /\/\onTana! {!-{>