While sadly behind on Posts, it is once again: Canadian Thanksgiving.
A nice photo of everyone actually looking at the camera at the same time…is fuzzy.  I think the camera had condensation from being in the car in the garage.  I didn't think it was that cold!
From left to right: Friend Robyn, Dailylife Wife, 'Stache, Lugwrench, Lugnut, Dailylife Daughter #1, Toots, and Friend Walter.
So I took another with my cellphone…and the moment of pure cooperation had passed…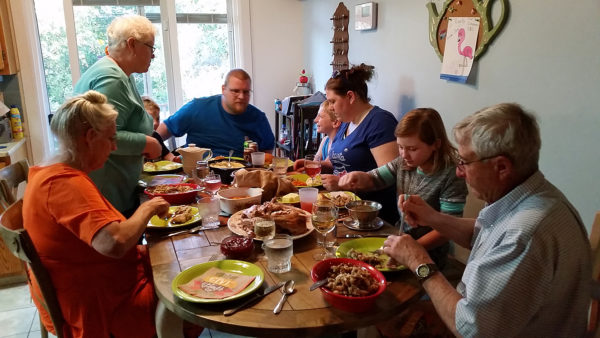 ~Curtis in /\/\onTana! {!-{>