At the end of last week I went up to see the Dailylife Granddad and the Dailylife Sister who was down visiting him.
We did a lot of talking.
In the evening there were deer out. Â This is one of the modern marvels of digital photography: it was pretty close to completely dark, and the deer were an indistinct blur. Â Insanely high ISO (3200) was dialed up on my camera and it looks like afternoon.
This minimalist sunset was taken at the same time, just at a moderately normal ISO 400.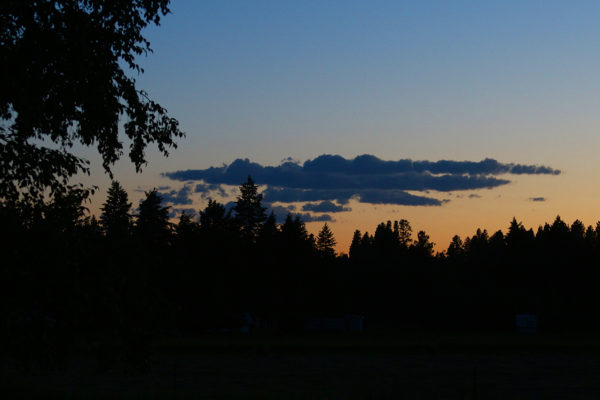 More to come!
~Curtis in /\/\onTana! {!-{>