On the last day of the year I went out early to catch the sunrise.  I got the Moon first!
This is with my 75-300L lens, at 300mm.
And this is that same lens at 300mm with a 2x teleconverter, making it a 600mm.  This one is resized to fit my 1440×960 format I mostly use here.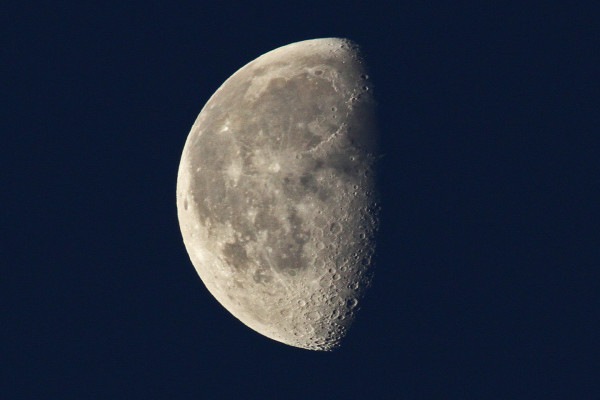 And this is a 100% sized photo cropped to 1440×960.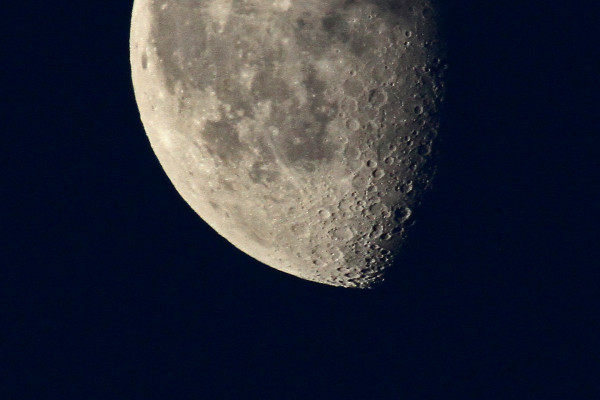 Click on them to enlarge if you want to see how well it worked.
Meanwhile, the Sun was rising behind Malmstrom's heating plant.
The Highroads were glowing.
The waterfowl were on the River in the mist.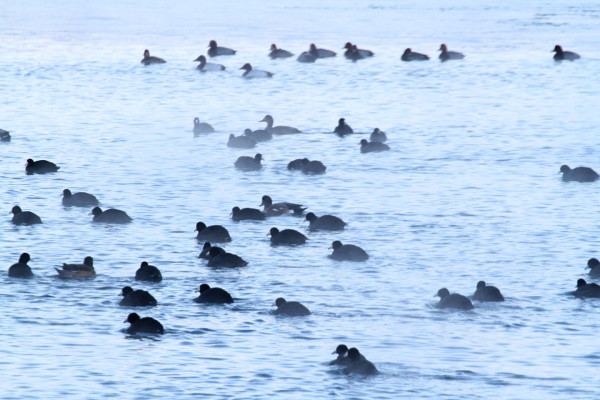 I made a Red Cross blood run to Missoula!  It was a tad snowy…
And here is Dave, the guy who got me into this.
We always try to eat at Famous Dave's when we are in Missoula.  We don't have one here.  Mmmm, mmmm!  Baby back Ribs!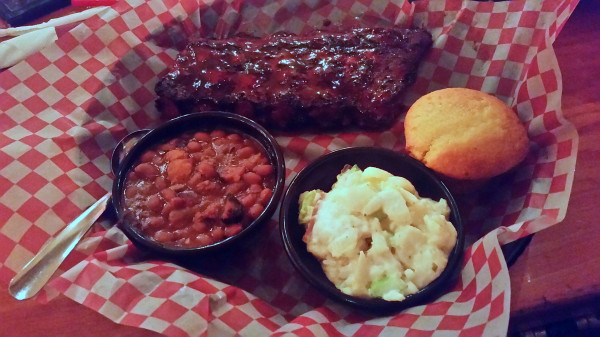 Once we cleared Rogers Pass on the way back, we saw a green glow in the north.  Yup!  The Northern Lights on New Year's Eve!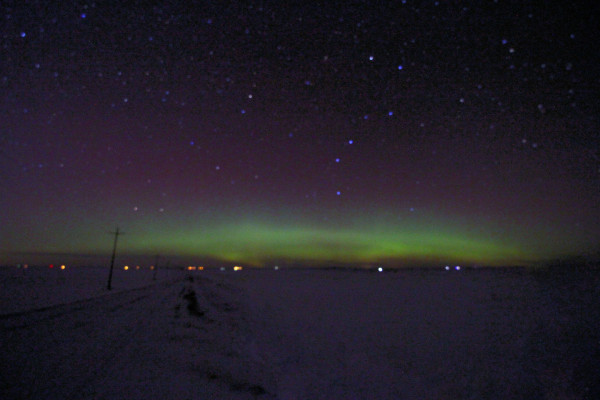 Not my best Northern Lights image…
I hope you all had a Happy New Year's Eve!