The day started out with some back lit clouds…we are on the west side of Maui, and there is an old volcano between us and the Sunrise!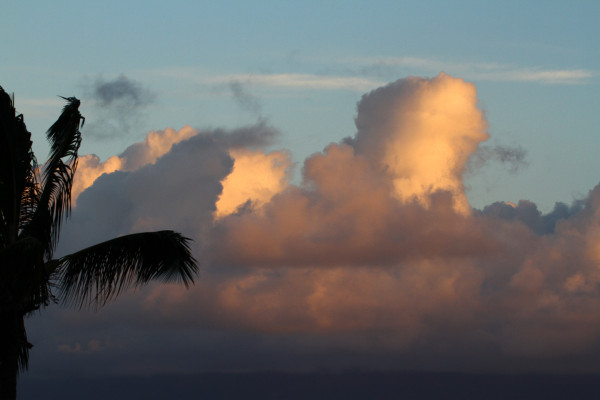 Then a run down the coast to see a rainbow up against the mountain.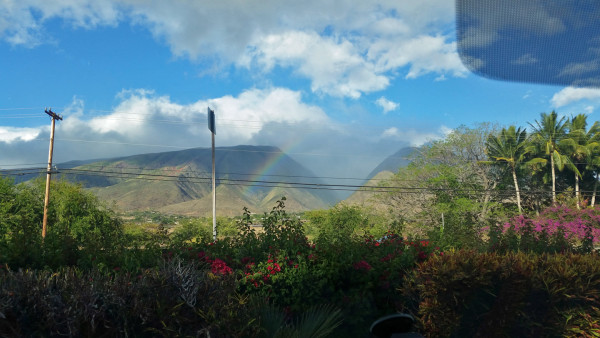 We wandered around Lahiana for a while, too.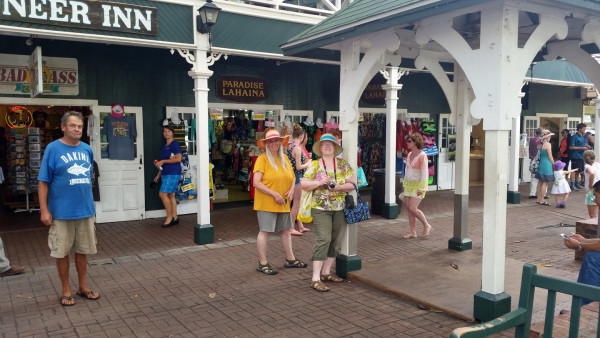 Here is a wire free version of those mountain valleys!
We watched the boats running back and forth.
***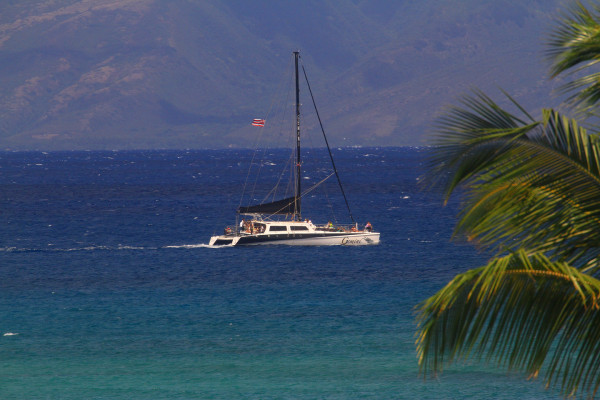 Possibly a Cattle Egret.
We went to dinner at the Sands Restaurant:  Half off on several of the entrees during happy hour!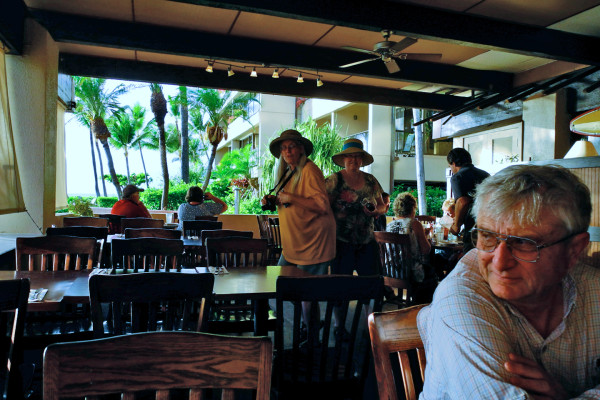 Hmmm…
***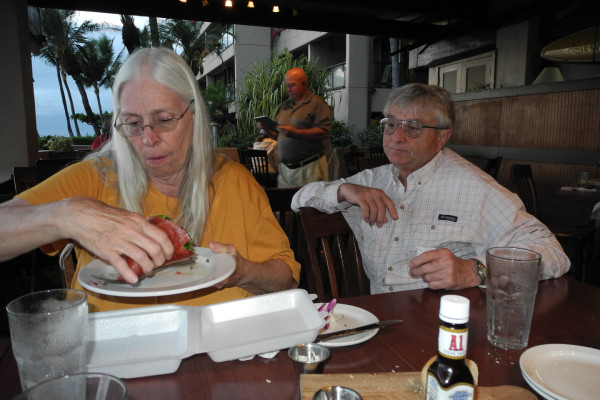 Textured sunset!
Un-textured sunset!
Hmmm…
More on that sunset…
*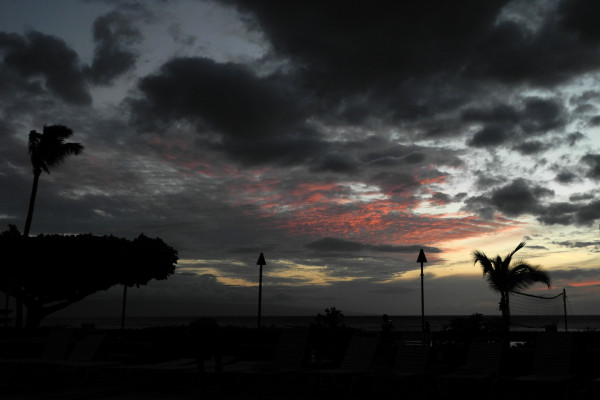 **
***
~Curtis, still on Maui! {!-{>