Late afternoon, back at the boat…sea haze…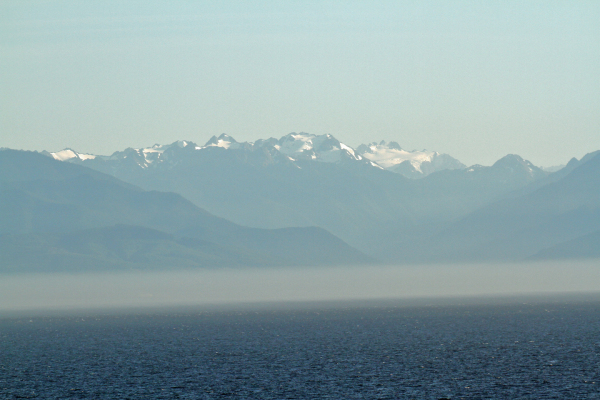 (All photos Canon 7D)
The Grand Princess, docked next to us, has one of those really neat covered bows on the promenade deck. Â The Amsterdam, that we were on, has that part of the bow shut off, only to open it for special occasions.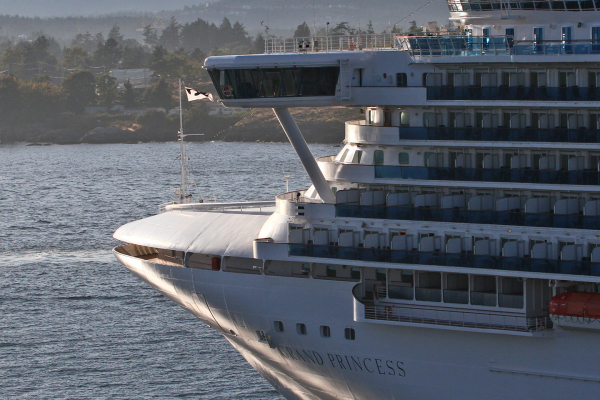 Hey! Â What's that? Â Up thereon the Bridge?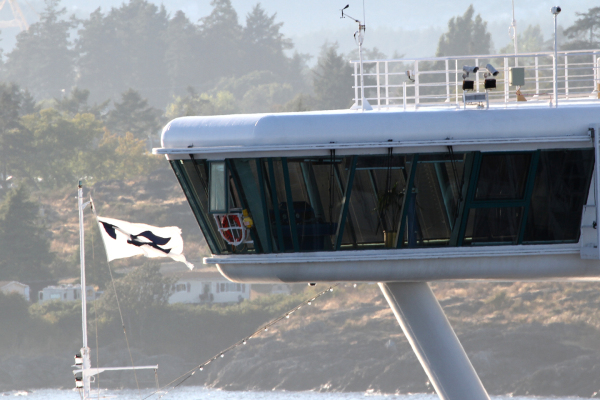 Yeah, right there! Â It's, it's, it's….a potted plant!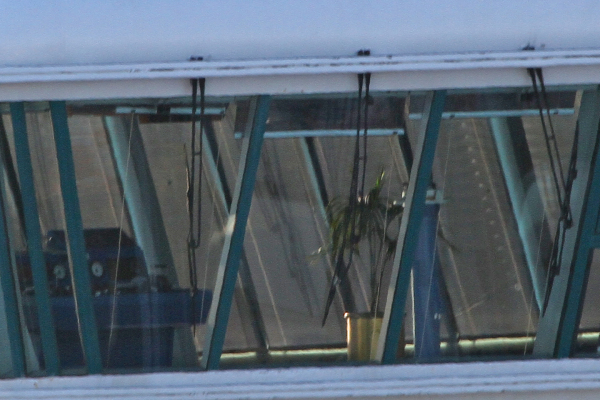 The Victoria Clipper, the fast boat to Seattle.
One of the Amsterdam's many onlookers…
Gazing over Victoria, there is that mountain again.
There was a full Moon this evening, and I had hoped to photograph it rising, but the haze on the horizon was too thick.
But it did come out of the haze eventually!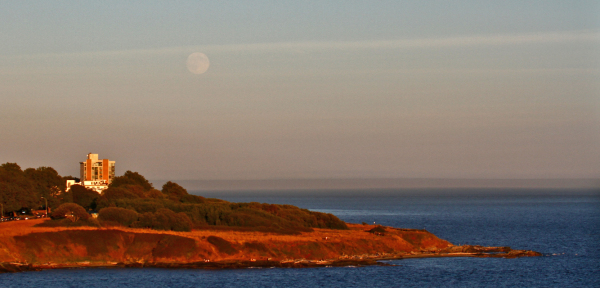 Behind us, the Sun was starting to set.
With that, we were about to leave the dock in Victoria, BC.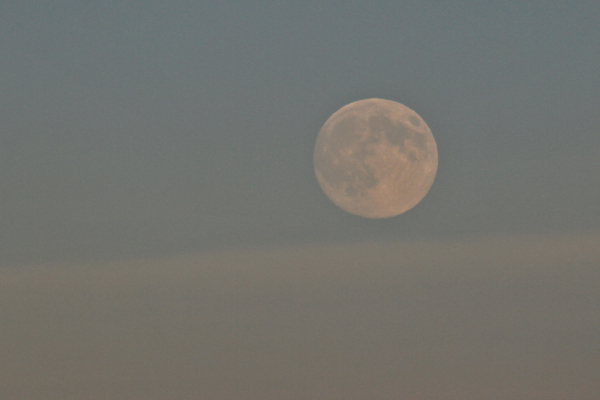 ~Curtis in Victoria! {!-{>