The obligatory Hula lesson! Â The guy with the microphone is one of the Smith Family, who were everywhere! Â It really is a family business. Â This guy was the narrator, introducer, singer, hula helper, and he poured coffee on the side…
(Nikon P7100, mostly in super dooper night mode)
Tiki Torches!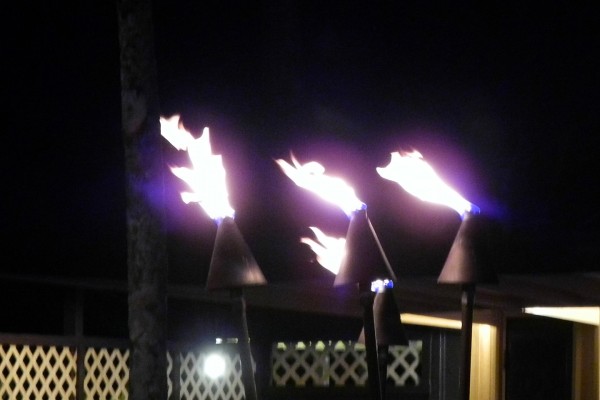 And a great dinner was had by all (we were too busy eating to take photos) , then it was off to the show!
Pele!
Some conch blowing.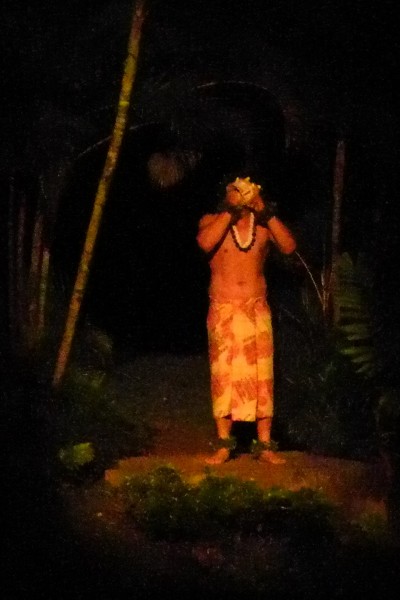 Hula from Samoa.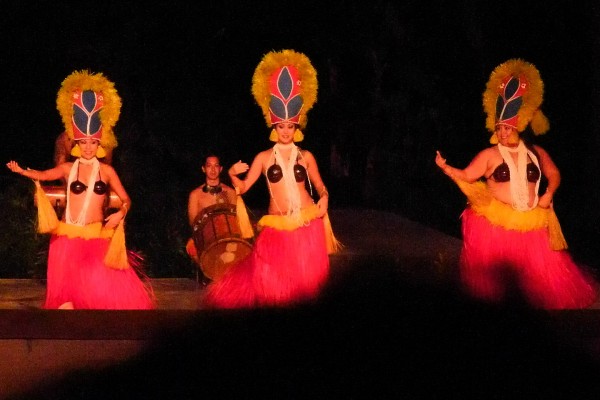 Guy hula. Â Something about a jeep ride…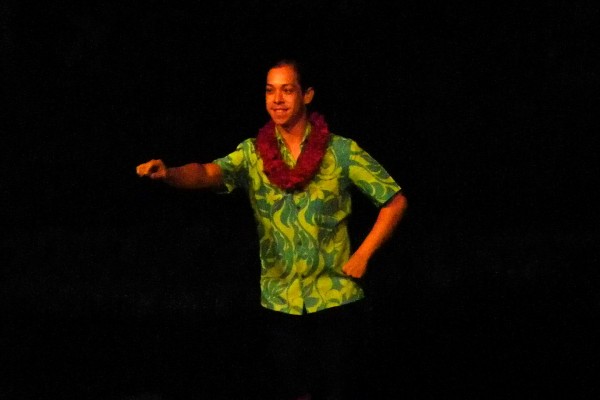 Meanwhile, behind the show's seats…
From the Philippines. Â As you can tell, they were all abut the various contributors to the Islands.
Fire dancer!
Japan!
And so the quite fine show went, until the final curtain call.
A great time and feast was had by all!
~Curtis on Kaua'i! {!-{>