Across the street from Flo's V8 Cafe is the Cozy ConeMotel.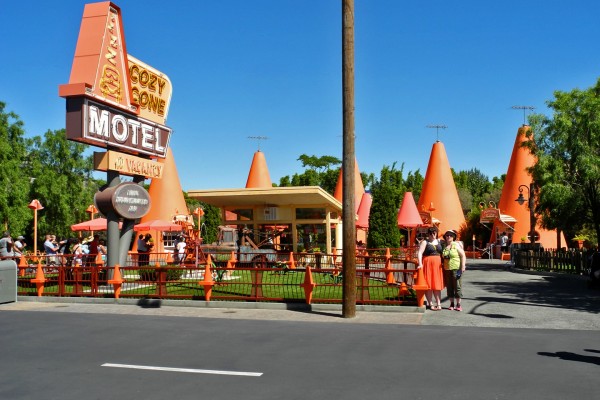 (All photos taken on a Nikon Coolpix P7100)
Note the remarkable fountain in front!
A close up from above.
The Cozy Cone is one of the main places to get your photo taken with Lightening McQueen and Mader!
(These two photos compliments of Disney Photopass.)
(Click to enlarge; BACK to return!)
Here it is!
Here at Luigi's Casa Della Tires is the Leaning Tower of Tires!
(Two photo panorama!)
Our duo in front of the Radiator Springs City Hall and Fire Department, with the Statue of Stanley, Founder of Radiator Springs.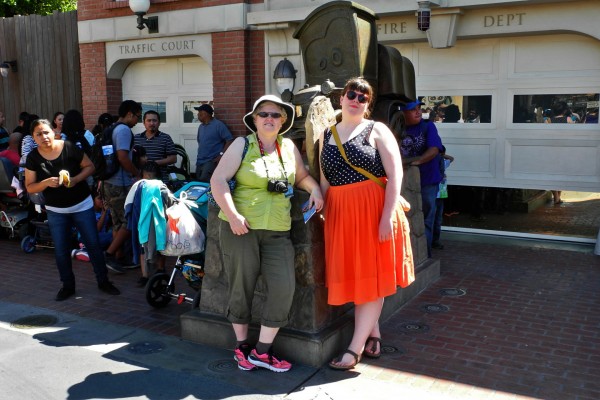 Then we strolled through Luigi's.
Behind Luigi's is a bumper tire ride that floats on a cushion of air.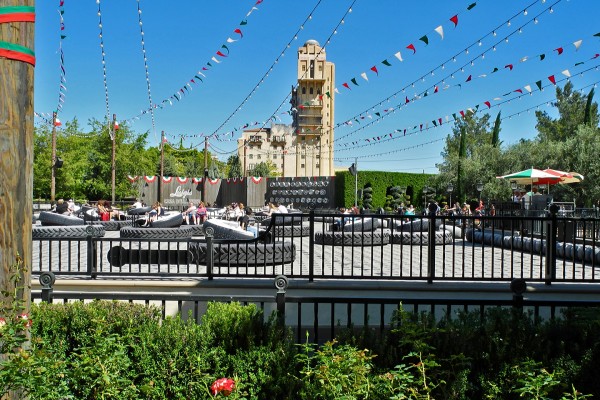 The brand of choice!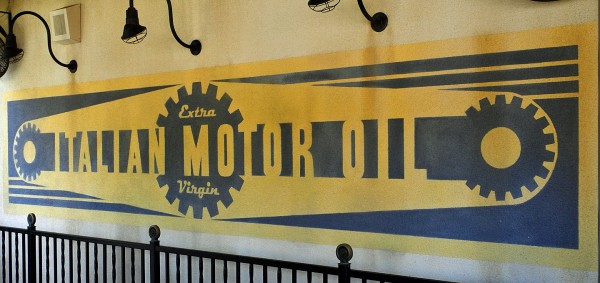 A fun ride.  Upon leaving Radiator Springs we find billboards for A Bug's Land!
***
And a final goodbye to Red as we leave Carsland…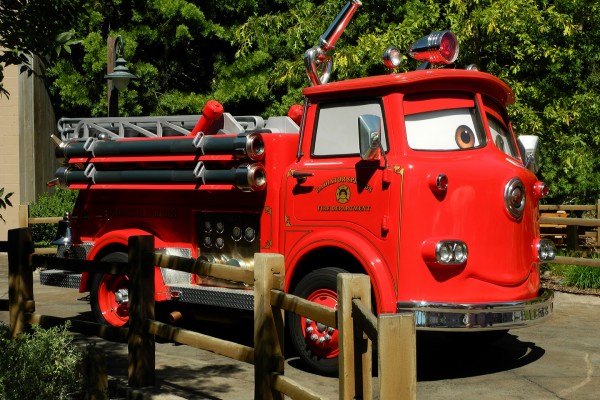 ~Curtis from Mouseland and Kalifornia! {!-{>