There was a great dinner included (it is a Luau, after all!).  It (dinner, hula and show) are all held in a big open air pavillion.  How big?  It has it's own tree!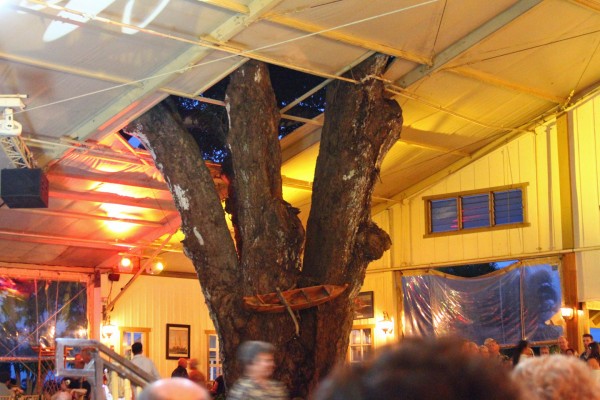 It was done buffet style.  While there were a lot of people, we were called up by table and it went very quickly.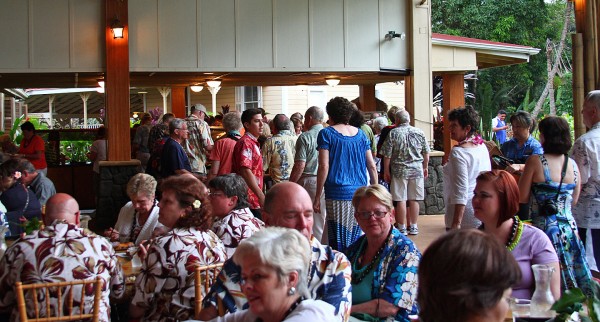 Lots of good stuff!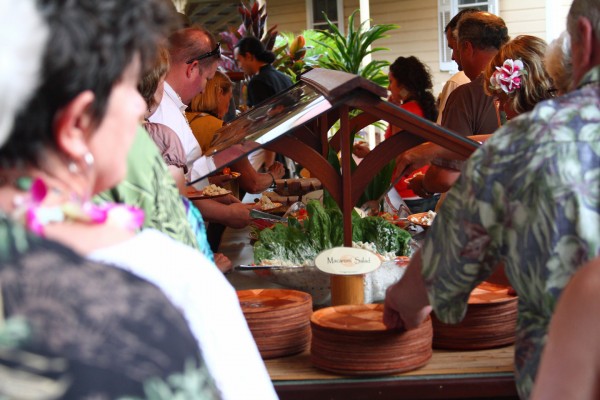 Here is fruit, poi (despite all the warnings…it was terrible, even to dip stuff in…one tour guide told us it is also nothing like the poi they eat for themselves!), roasted pork (behind the chicken), chicken, a couple of things I can't identify, a noodle dish, taro (the purple stuff, done up like sweet potatoes…I really liked it, the Dailylife Wife not so much as you can see by the serving size: this is her plate!), rice, and potato salad.  It was all (pretty much) very good.  There were also taro buns, which had a slight purple cast to them.  They were very good, and later I found quite a few things like burger buns made with taro!
And finally, the Old Fogie's Dan…errr, I mean, the Couple's Dance!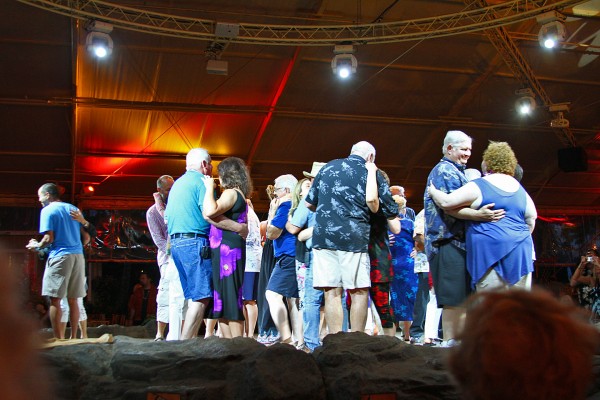 Next: how the Hawaiians came to Hawai'i!
~Curtis in Kauai! {!-{>