The introduction!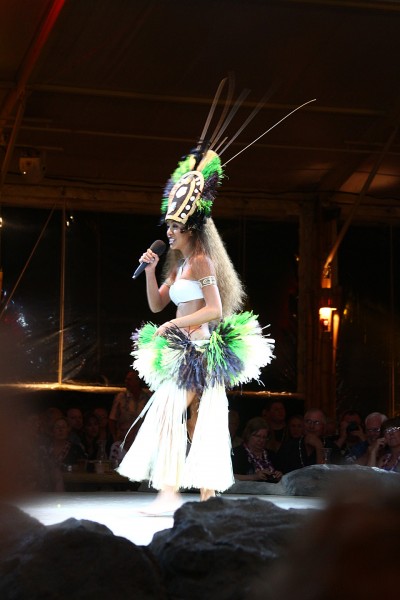 She sure did make that bustle…ummm…bustle!
The Chief narrates.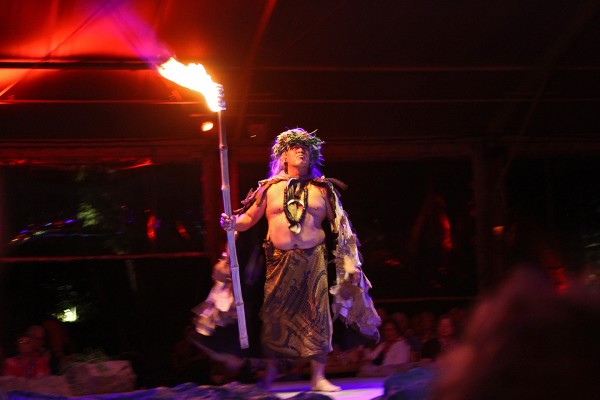 They seek a new land.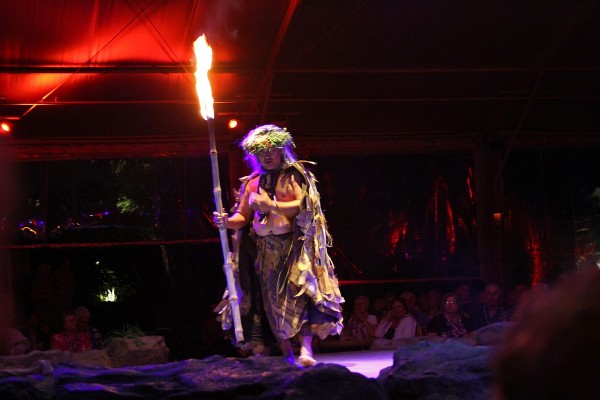 He is taking his daughter's true love on this dangerous journey.
Preparations.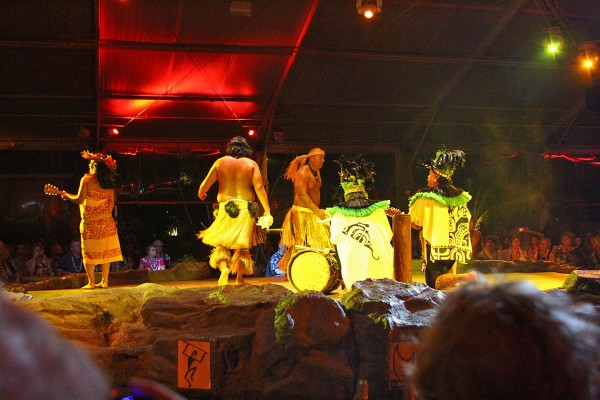 Dangers at sea!
Trials in the canoe.
A plea for mercy and success.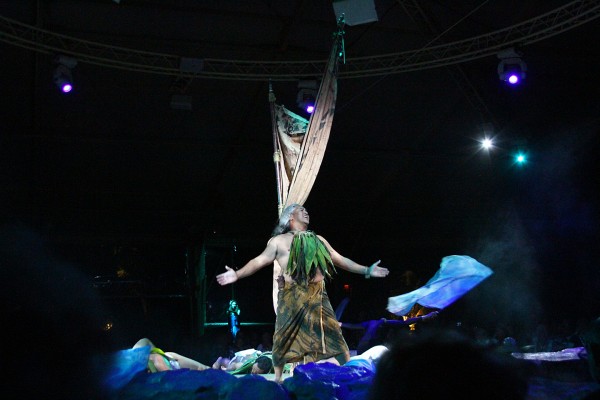 Ummmm…gratuitous (but really neat!) fire knife dancing.
A little more, with flaming poi ball twirling!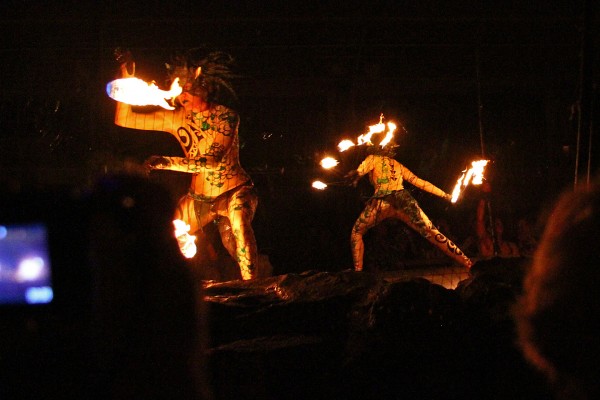 A new land is found, and the daughter and love are reunited.  A party follows.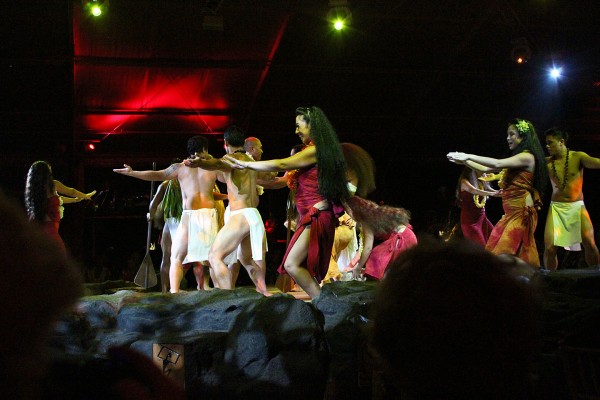 Part of the cast.  Green lipstick!
All of the cast.
It was a really good show, and far more involved and musical than I have shown here.  It is well worth the money when you get to Kauai!
~Curtis on Kauai! {!-{>