Camera Club Members Walter, Harlee, Rachel, and I went out to shoot the Northern Lights last night. It wasn't too exciting before we had to go home to bed…
The green on the left is the Northern Lights. The steam of stars in the middle is the Milky Way. Below and to the right of the greenish cloud is a red line. That is an airplane.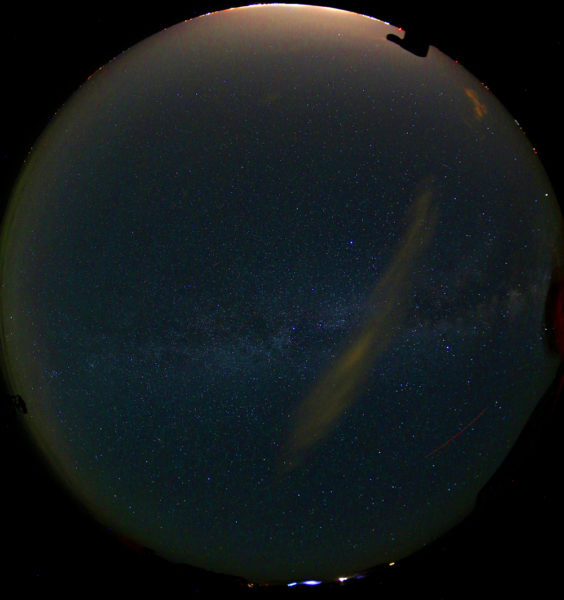 The Lights are the green not he horizon, the stream of stars going up is the Milky Way. The camera is Rachel's!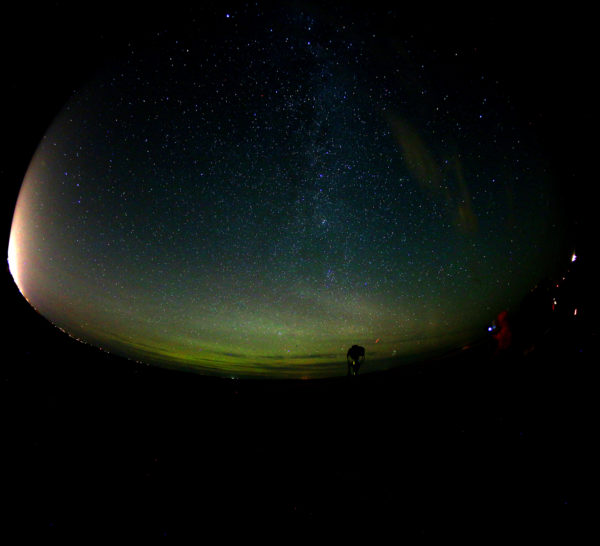 Clouds over the Milky Way.
Checking on the latest info on the geomagnetic storm causing all this.
~Curtis in /\/\onTana! {!-{>