Well, well, well…it is another Birthday!
Happy 32nd! And almost 16 years ago, on the banks of the Big Ditch, this! I don't know for sure what she was trying to take a photo of…
But I had just gotten an early Birthday present of my own, a Canon Powershot A70, and she and I went out on a big rock and took this one of the moonlit Grand Canyon! Scared some non-photography minded teenagers off it when we arrived…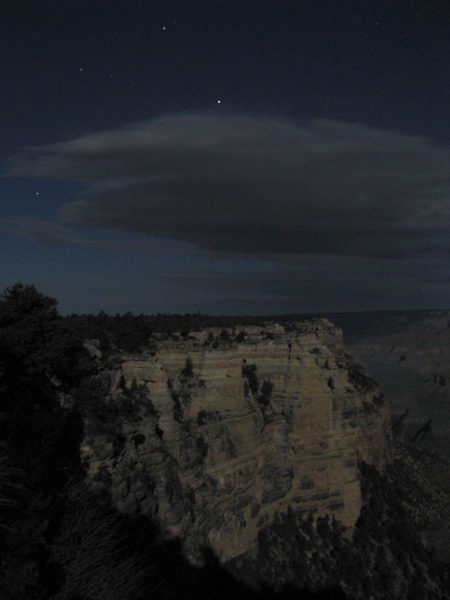 Happy Birthday!
~Curtis in /\/\onTana! {!-{>