The Camera Club did some nighttime photos at the Fair again…
The Tornado wouldn't go for the longest time…then we spotted a ride crew guy with a bucket cleaning out a car…And after the first ride when it started again there was a guy who at least held it in until he was off the ride!  This is Friend N and Toots taking photos.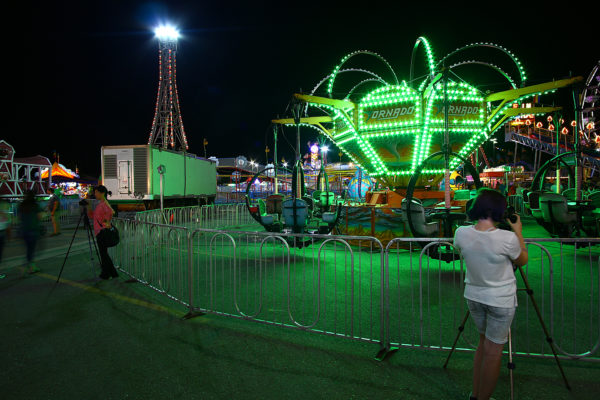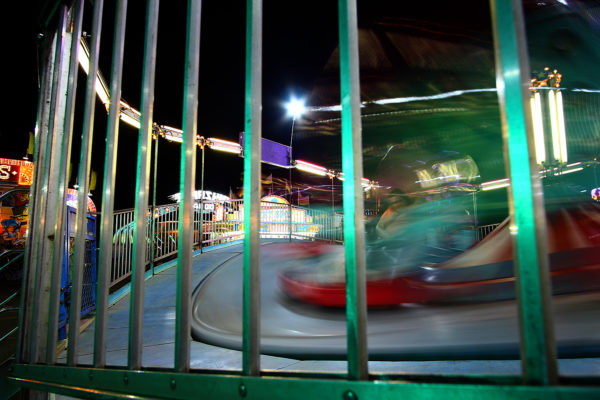 Toots again, with the Tornado in motion.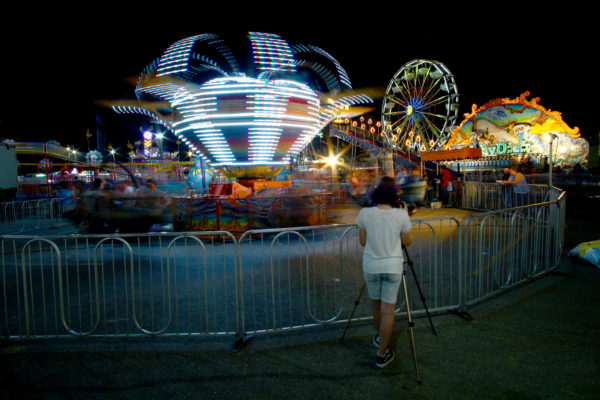 This thing was $10 per ride…they ddn't take ride tickets!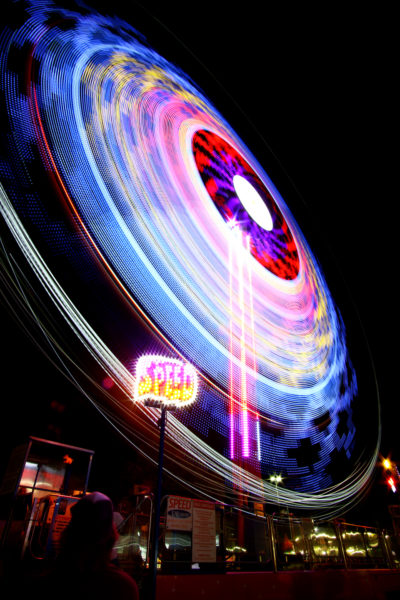 ~Curtis in /\/\onTana! {!-{>