Wow! Â Only five more days and it will have been 9! years of a photo a day!
I played with my new 6.5mm fisheye some today. Â First, lunch prep with
the Dailylife Daughter #2.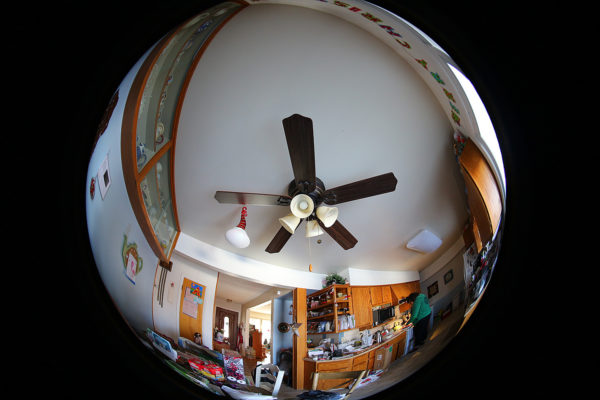 A view through the back door.
It was 14 below zero at a bit before 11pm. Â This is the front of our house!
A view from further out, including the tree our projectors are in.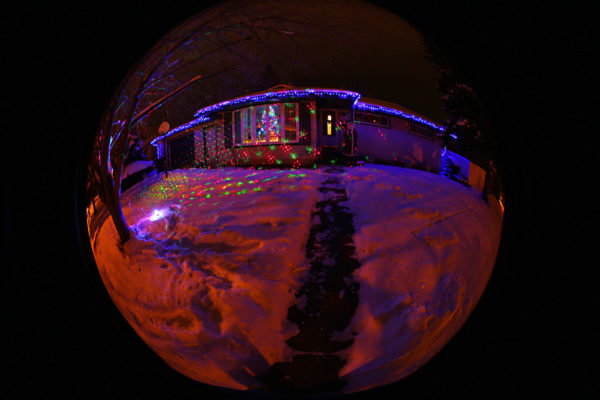 Our front window. Â Everything on the other side of the glass is due to the Dailylife Wife's creative talent!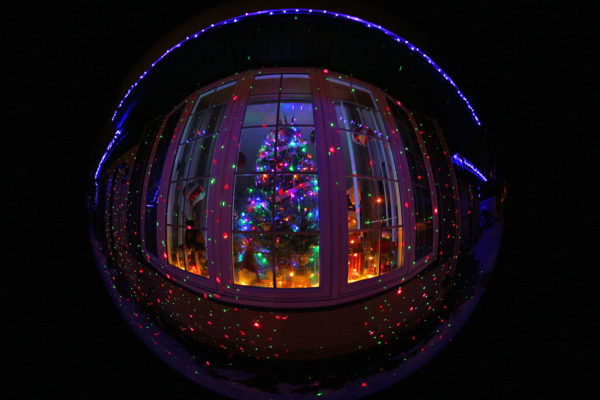 Another view out from our house. Â You can see how wide this lens is: the blue lights stretch across the whole front of the house!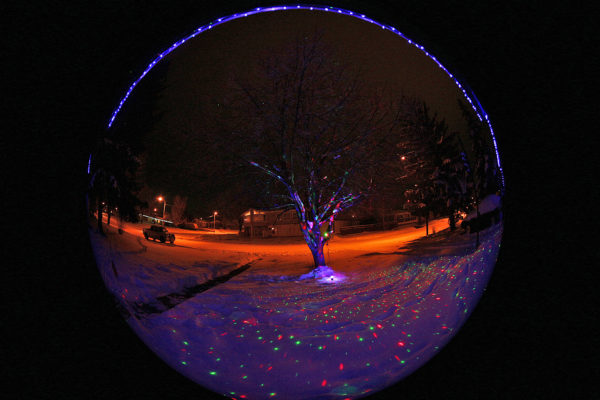 Some icicles off the front stoup.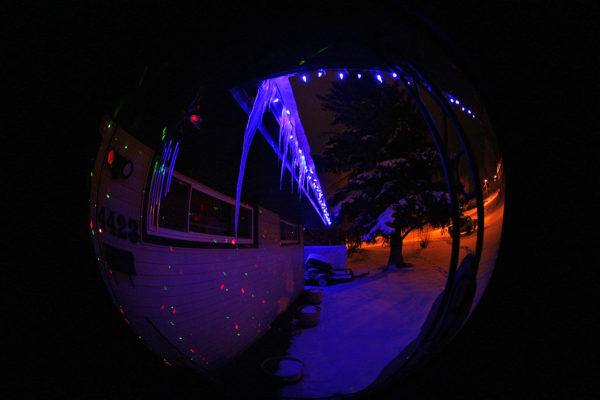 One of the lasers illuminated the inside of the lens!
And here are the laser beams! Â They show up in the breath I exhaled…
 And here is the link to a video of the laser beams!
Day1736010.mov
~Curtis in (very brisk!) /\/\MMMmmmmontana! Â {!-{>