A semi-monumentous event:  The fourth Christmas Tree for the U.S. Capital from Montana came through town today.  It was cut near Libby, /\/\onTana!
But the tree was not the only thing going there tonight!  Lugnut got a 4th Graders in the National Parks Pass (free and good for the whole car…if the 4th Grader is included.  Toots had this last year…and they do check!)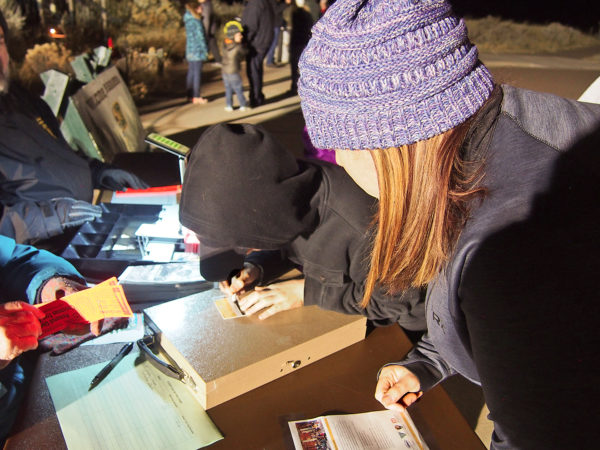 The photo above is by the Dailylife Wife.
There was hot chocolate…
Christmas Carols by a high school class.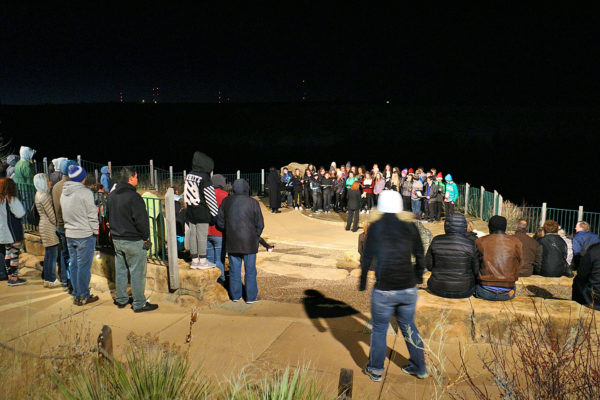 Possibly a freshman choir!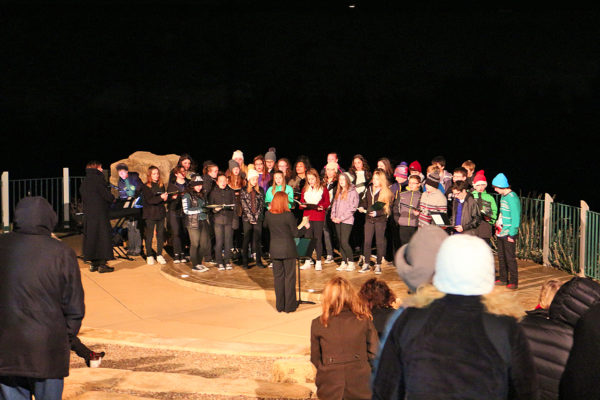 All in all a good time for all.  I think the grandkids will remember this for many years, anyway.
~Curtis in /\/\onTana! {!-{>