More light action at the Montana State Fair!
Ghosts on the Tilt-A-Whirl!  Riding!
Dismounting!
Waiting!
More ghosts, now on the Midway…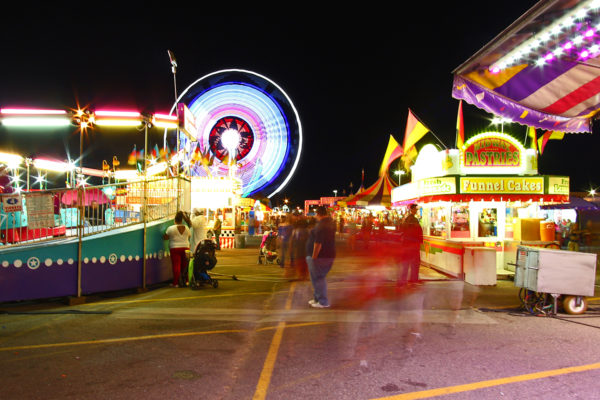 *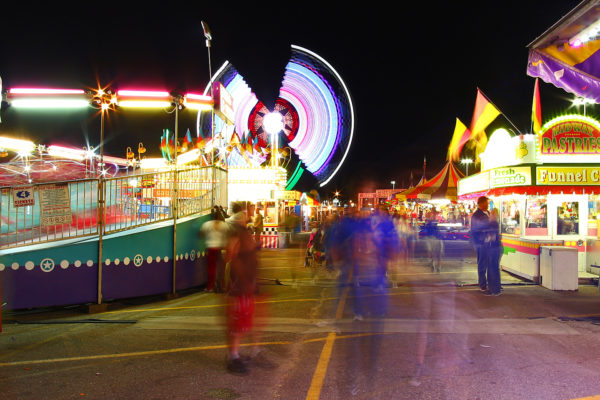 **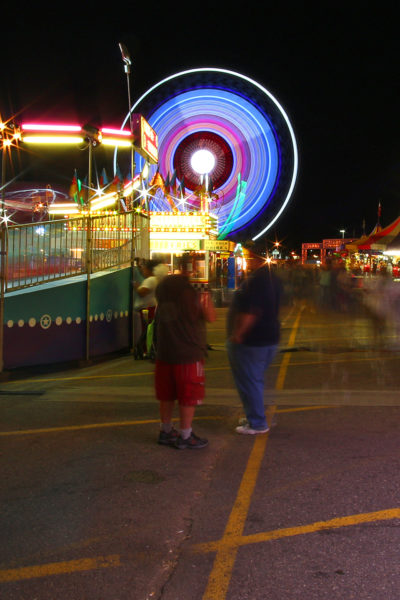 *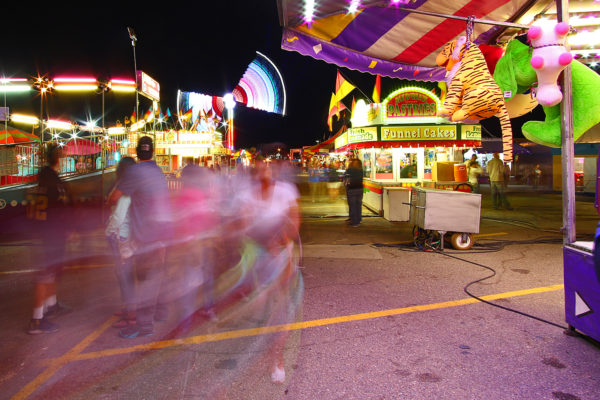 Okay, the last of the Midway lights, at least until I can get the GIF's done…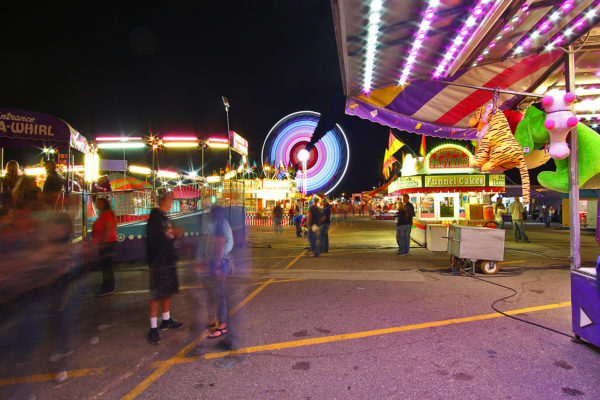 This field trip by the Camera Club was a lot of fun, and I think most of us learned a bit too.  The funnest part though, was the people (not all kids…) who would walk in front of the camera and mug around, waving and whatnot.  None of them realized at 8 to 10 second exposures, none of them would ever show up in the photo at all..
~Curtis in /\/\onTana! {!-{>