The Dailylife Wife photographing our departure down Endicott Arm in a three photo panorama.
Click the photo a couple of times to see it larger.  BACK to return here!

And looking the other way…
…she spies something in the distance!
Why, it is that other cruise liner we saw in the post below!
A five photo panorama!

Yes, the Carnival Legend, but from an different camera, the Canon M2 with the 12mm f2.0 lens.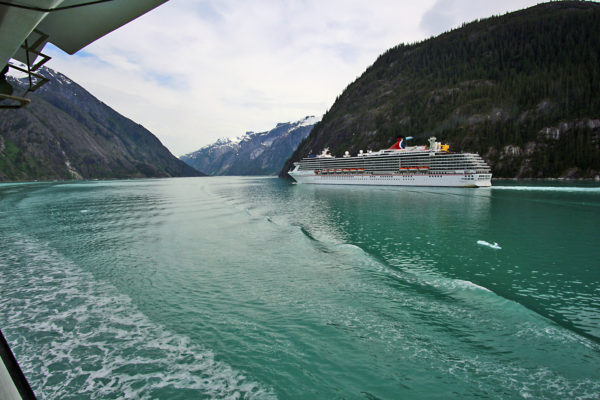 ~Curtis in Endicott Arm!  {!-{>