More Nevada City!
Toots got to do a lot of things.  She carried water, delivered a package from the post office and learned some games.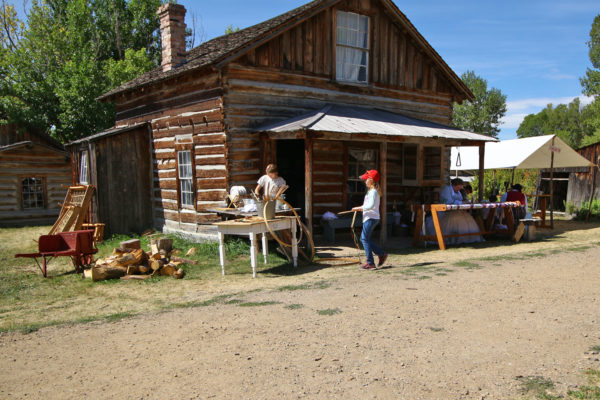 This is one I only tried once many years ago, without much success.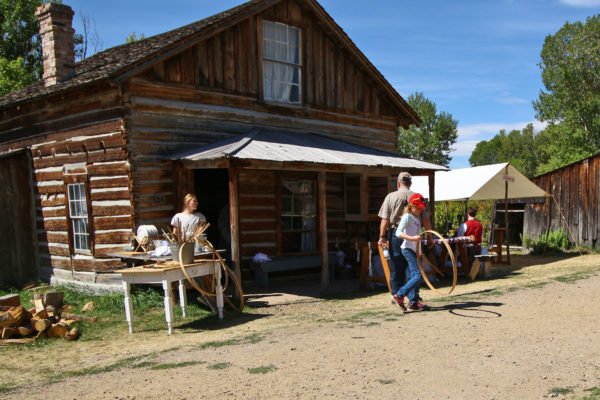 Like the pogo stick, she seems to have master the hoop and stick without any problem at all!
Okay, these two are the same photo with different crops.
*
**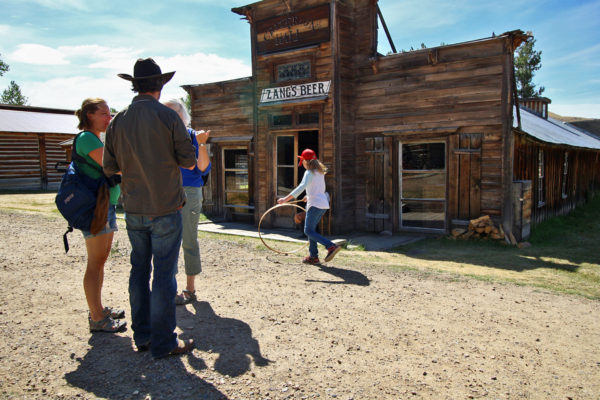 I think she would have done pretty good on the frontier.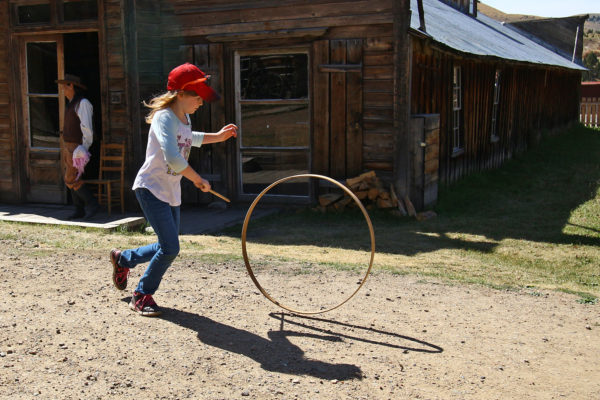 **
~Curtis in /\/\onTana! {!-{>