I had wanted to go see the Queen's Bath since I heard about it last year. Â It is ill marked and bad trail. Â Maybe they do that to keep those that go see it the ones that really want to.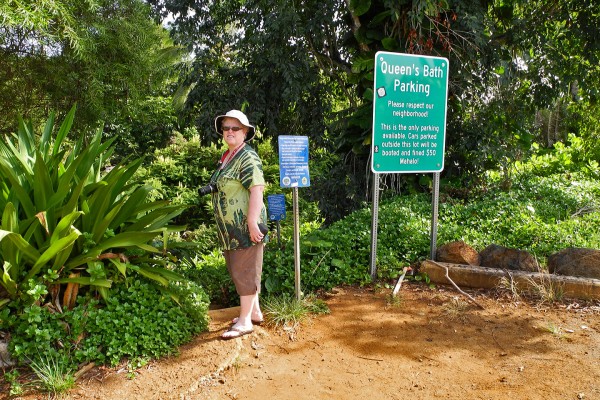 (Nikon P7100)
It is a pretty trail, by and large, but I didn't get any photos of the steep parts. Â I was too busy hanging on!
Some of the scenery on the way down.
A nice little waterfall part way down. Â We had to scramble down the hill on the right. Â I am glad the rain stopped a couple of days ago. Â It might not have been possible to come down here without ropes.
Rocks near the bottom. Â Not a trail for sandals, we found!
Once down near the ocean, it is a quarter mile plus on the lava rocks. Â Not too bad if you are careful.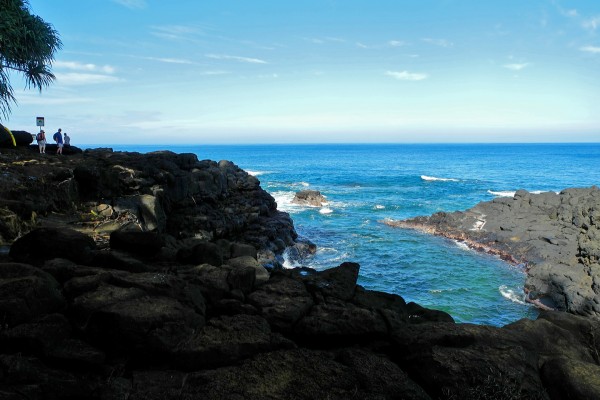 Over the edge are: Sea Turtles! Â More on them in our next post…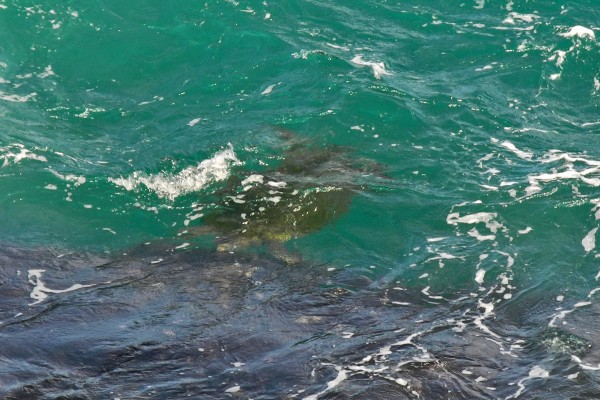 Back to the hike!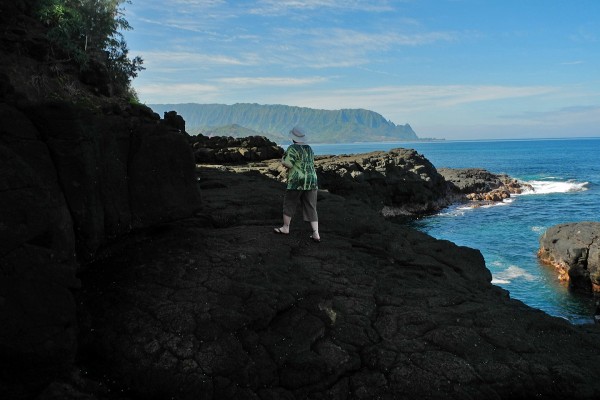 These are low waves. Â Last week they were much, much bigger…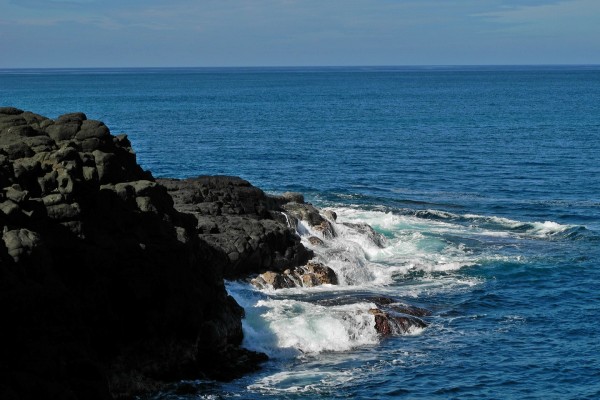 At last, the Queen's Bath! Â This is deceptive: there is a twenty foot high drop between here and there, seen here right at the "bottom" of the pool…
Neither one of us felt like being a mountain goat today, and the tide was starting to come in. Â That little stream is the outflow.
The Bath stretches to the left here, and there is a "U" shaped channel that runs back to the sea that will funnel all of the ocean into this tiny spot.
One of the falls on the way back.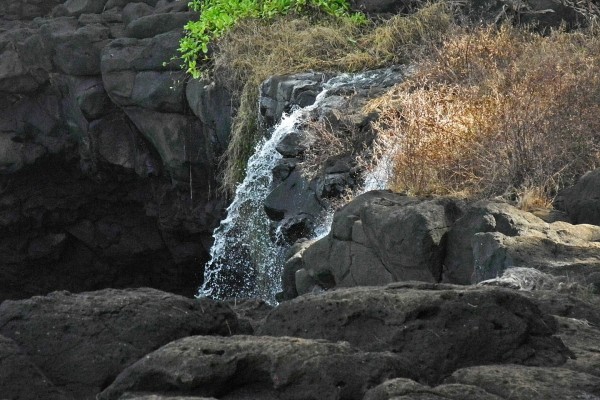 Taking a look at the warning…
29 people are known to have been swept away from the Queen's Bath (or 30 if they don't know how to do tally marks…)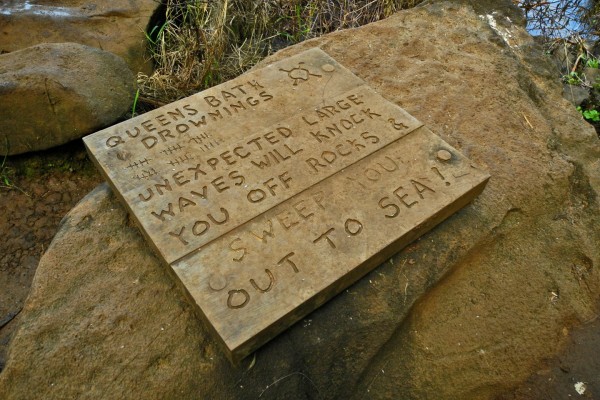 The easy part of the trail back up.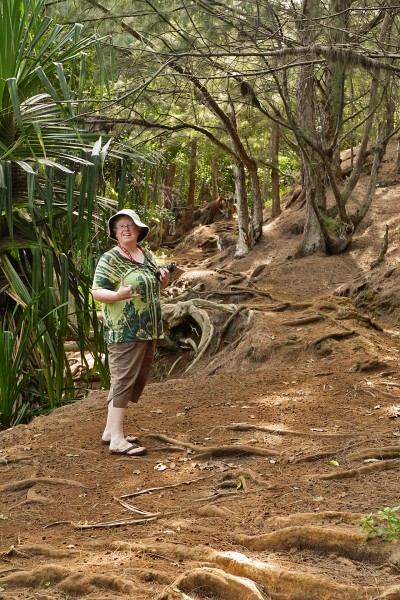 Some of the pretty flowers…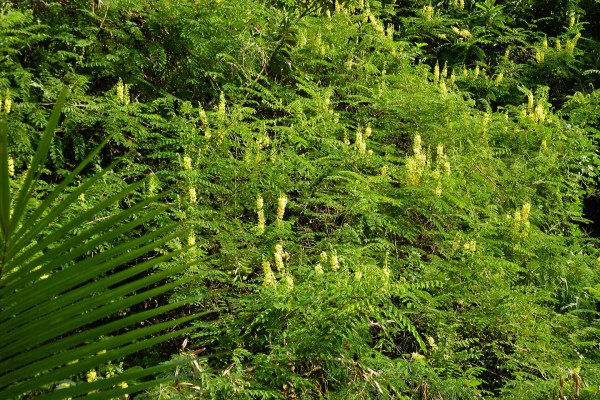 And the best thing about these flowers is they mean you are about ten feet below the top, and there are a few concrete steps!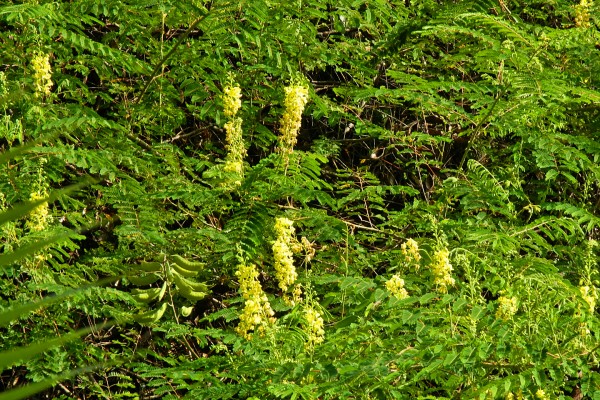 This hike makes even golf look inviting!
~Curtis on Kaua'i! {!-{>