After lunch our ship departed Lihue for the Napali Coast.  As we were leaving the dock the lighthouse at the entrance was illuminated by the sun.  This was right off our balcony.
The sea was a bit rough today.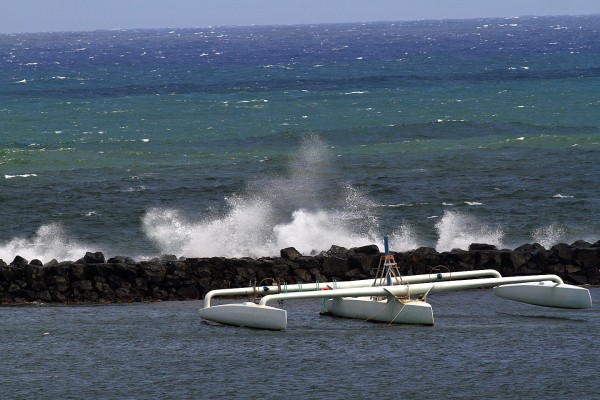 Looking inland towards the mountains.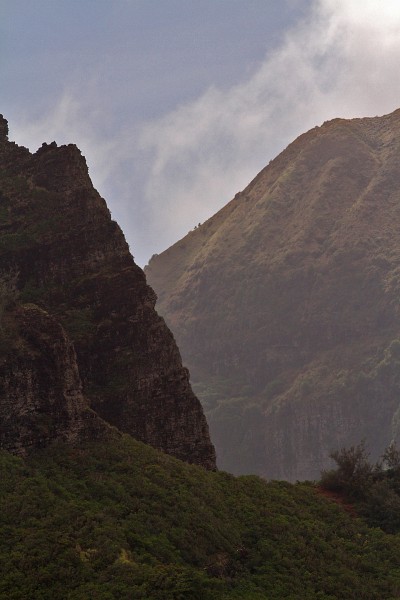 This is just one truck out of many that supports the cruise ships.  Everyday they have fresh pineapple for over 2200 passengers!  That is a lot of grub and sundries.
An eight photo panorama taken as the ship turned around in the harbor.  We were docked in front of the long gold building to the right of center.
(Click to enlarge; BACK to return!)

A little lighthouse and resort/golf course behind the big lighthouse.
A close up.
This stretch of breakwater is the one in the photos on Day 118, below.  The big lighthouse is there in the distance in the Day 118 photos, too.
The smashing waves are fun to watch, and this isn't even bad weather.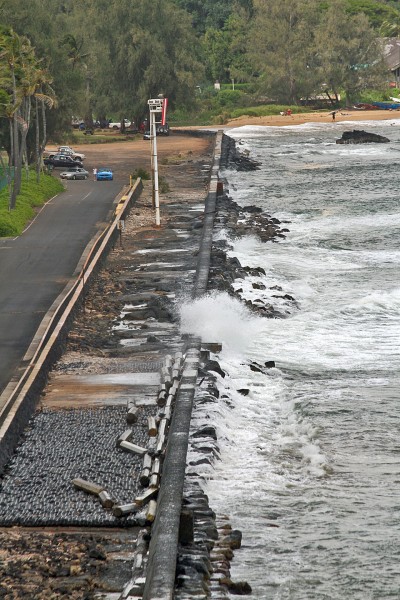 ***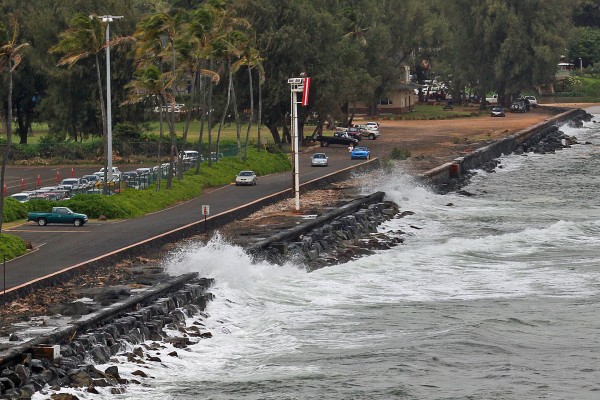 ***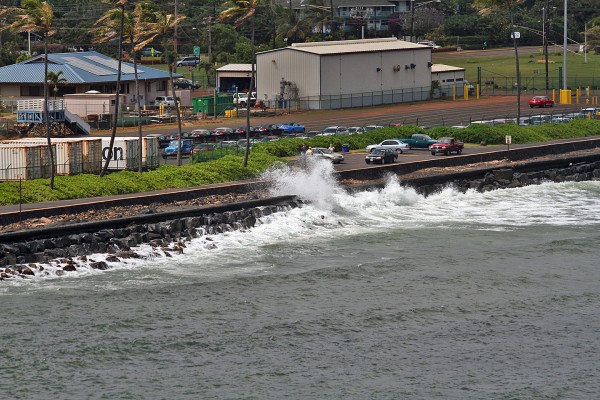 ***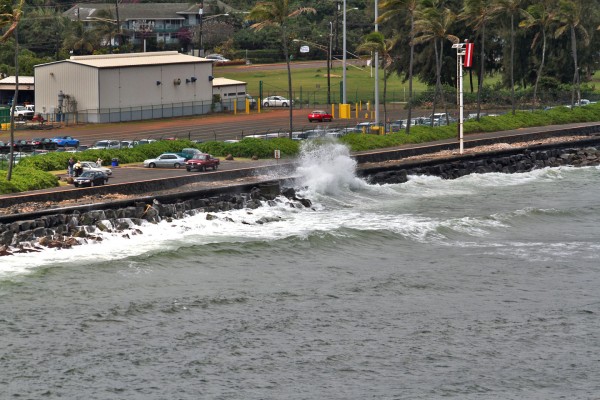 Next: More Coast and Breaking Waves!
~Curtis onboard the NCL Pride of America! {!-{>