Down on the Cumbres & Toltec Scenic Narrow Gauge Railway, aboard Galloping Goose #5!
Osier is where the trains from East (Antonito, CO) and West (Chama, NM) meet. The passengers have lunch and then either switch trains to continue on to the other end of the track and return by motor coach, or stay on their same train to return to where they started from.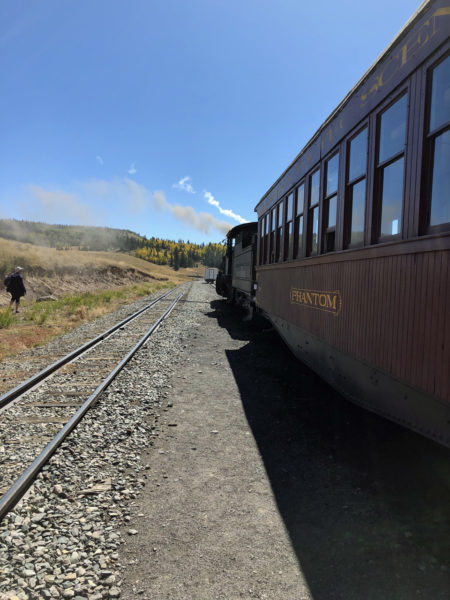 We had to walk the length of the train from Chama to the Galloping Goose #5, just visible ahead of Engine 484, above. Here you can see some of the other Galloping Goose passengers heading for the Goose.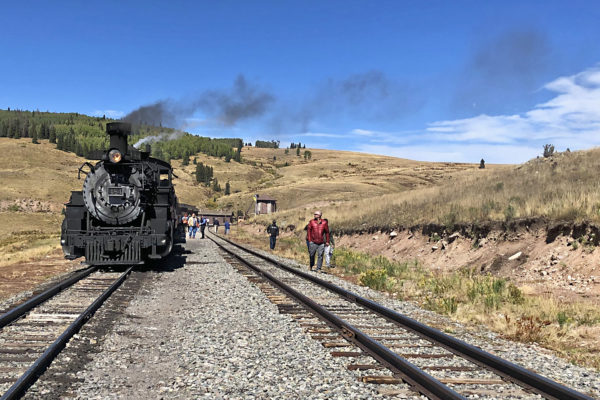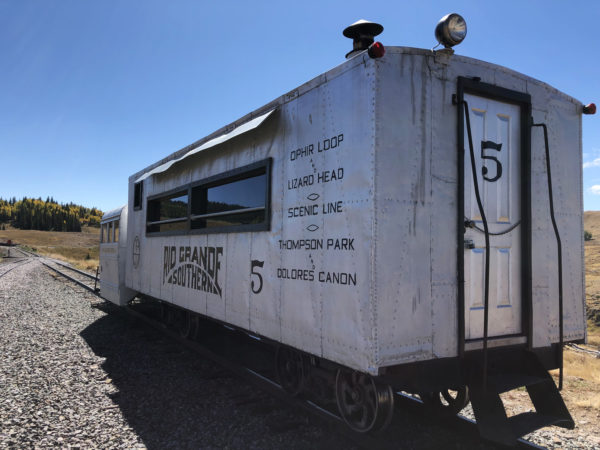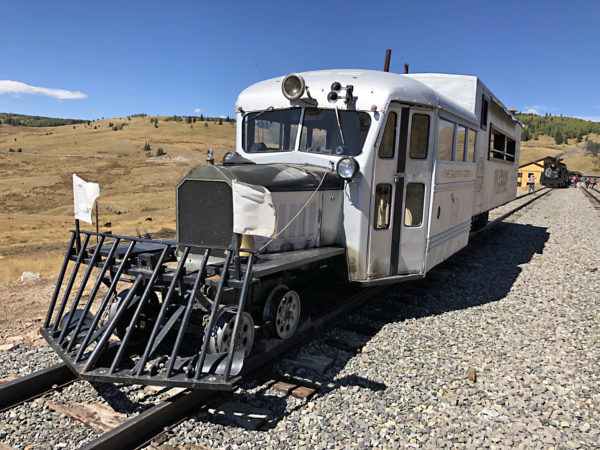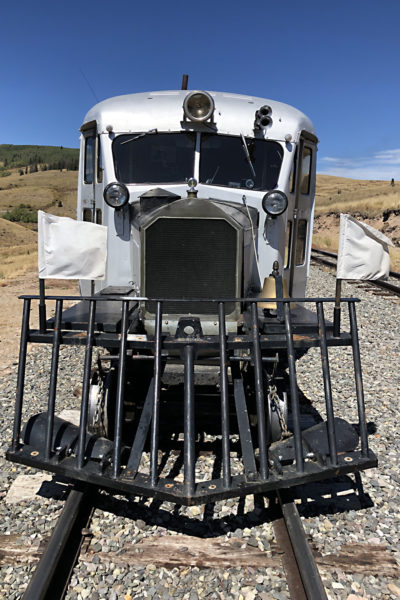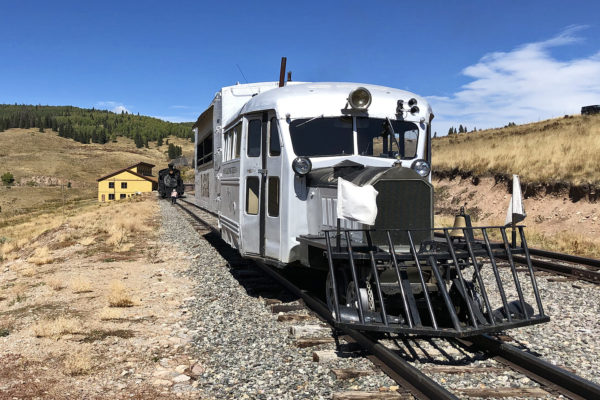 And a photo of the two intrepid adventures about to rebound the Goose!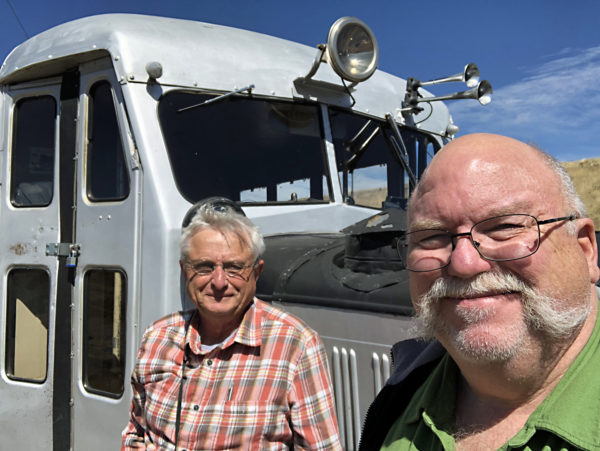 ~Curtis (and Walter!) after lunch in /\/ew /\/\exico! {!-{>