Down on the Cumbres & Toltec Scenic Narrow Gauge Railway, aboard Galloping Goose #5!
We ar heading way down the valley there. You can just see the track. Four miles? Five? To get there.
The arrow points to a pile of railroad ties we will be passing.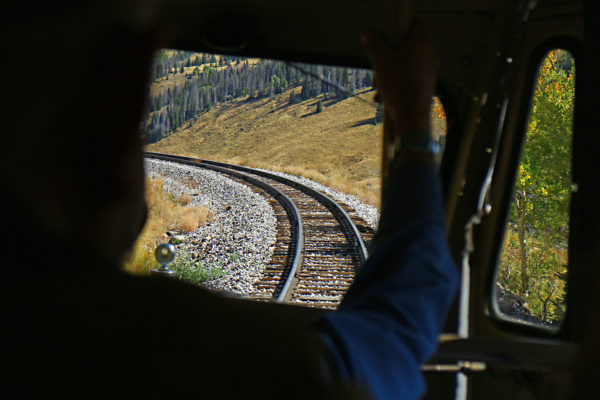 A closer view of the ties…
We will pass by these houses and the track equipment in a couple miles.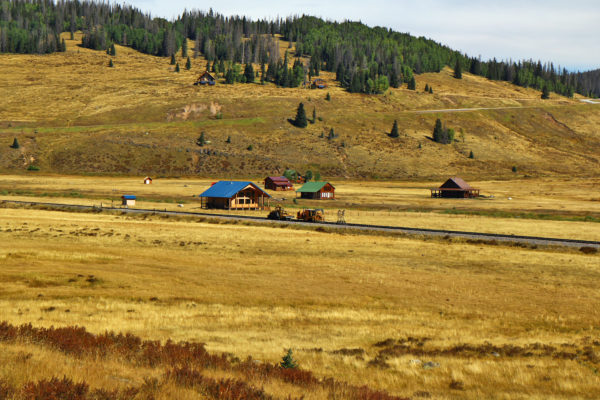 The track goes in front of the water tower, and then curves left behind it to make a big loop. The red roofed building is behind the houses above.
~Curtis in /\/ew /\/\exico! {!-{>