A semi-monumentous event: Â The fourth Christmas Tree for the U.S. Capital from Montana came through town today. Â It was cut near Libby, /\/\onTana!
The sides of the trailer are fabric, and people are invited to sign it. Â This is 'Stache.
***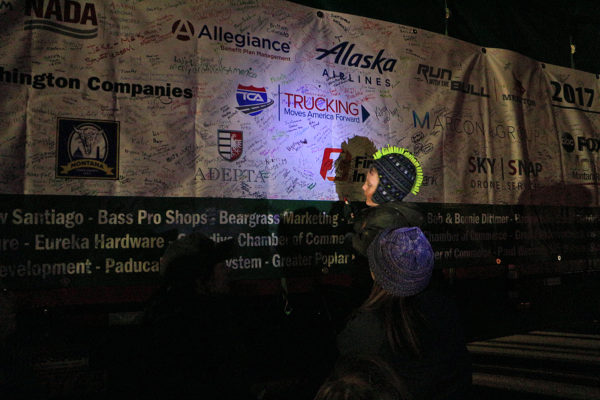 ***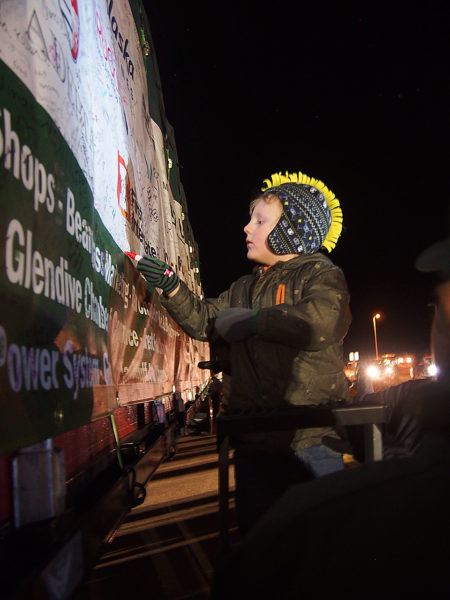 This photo is by the Dailylife Wife.
~Curtis in /\/\onTana! {!-{>