I got up and was out in a field before 7am….Here is Mars.  The Moon did not want to cooperate.
Of course the real reason for such an early morning: Jupiter and Venus rose together!
I wasn't able to see the Moons of Jupiter; too much early morning light!  But I did get the windmills with this one.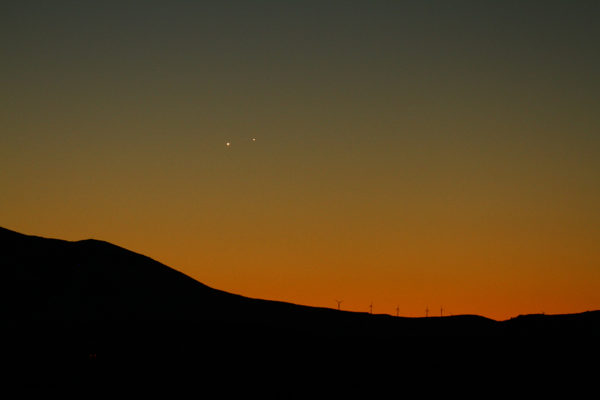 ~Curtis in /\/\onTana! {!-{>