A blast from the past: these are from from a vacation we took in 2003.  This was April something or other, at the Luxor in Las Vegas.
Another view looking down from the elevator!
The lobby.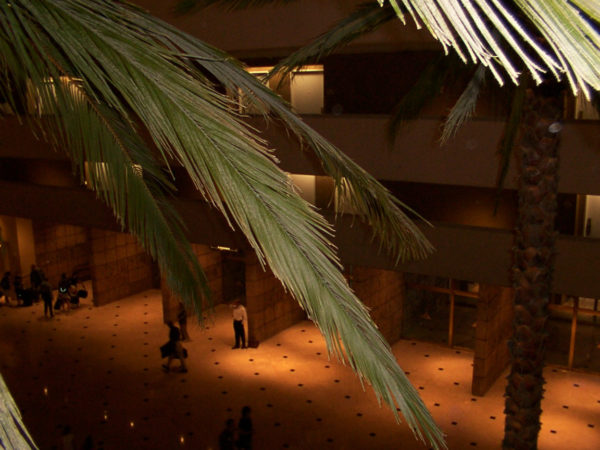 The rooms along the wall.
HA!  The real reason we came to Las Vegas!
Dailylife Daughter #2 in the lobby.
Another view of the front of the Luxor!
~Curtis at the Luxor! {!-{>