Later that evening came the traditional "crackers"!  A tube with pyrotechnics has each end pulled, and it results in a "Bang!"
(Two photo panorama!)
The winner gets a bad joke, tissue crown and a toy.  In this case a plastic(?) diamond!
Crowns and Quidditch in the kitchen!
Prime rib!  A little rare, but very good!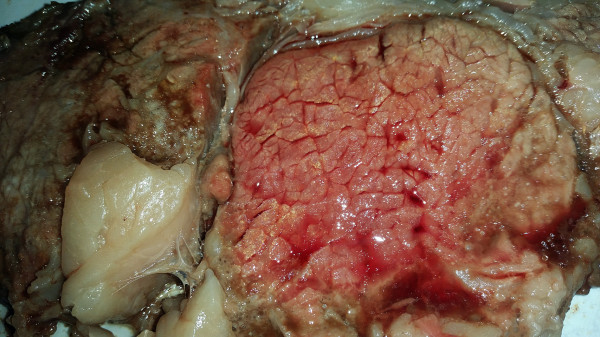 After dinner texting and photos…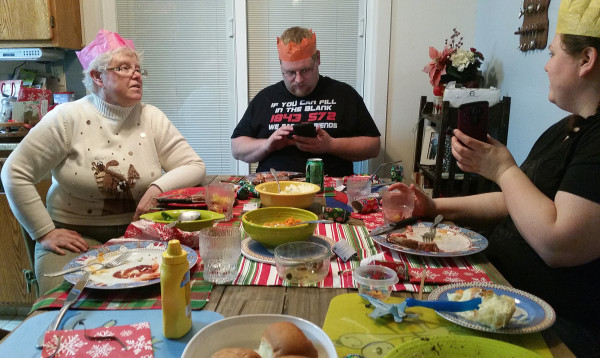 The infamous annual family Apples-To-Apples game.
The other side of the table.
And the main instigator of the afore mentioned game.
I hope your Christmas was as good as ours!
~Curtis in /\/\onTana! {!-{>