I got 'Stache a great little locomotive and train car…
…the stacking pieces come off!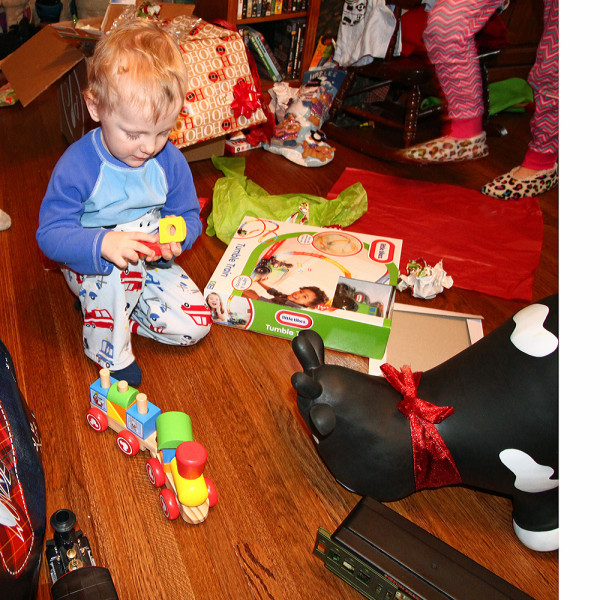 My Sister gave the Dailylife Daughter #1 this nice quilt she had made.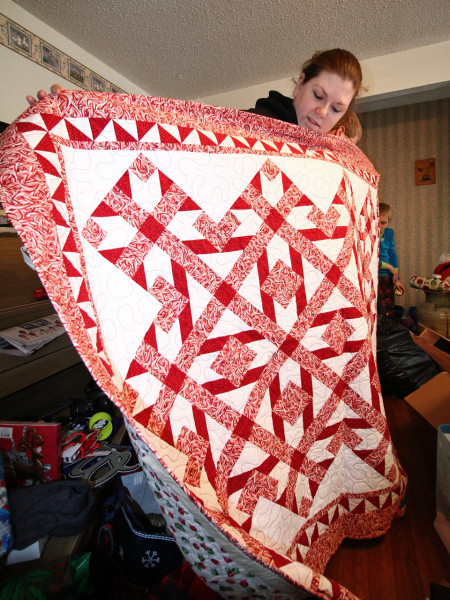 Then 'Stache found the best toy yet…
"We lays it out like this."
"Then we give a big jump!"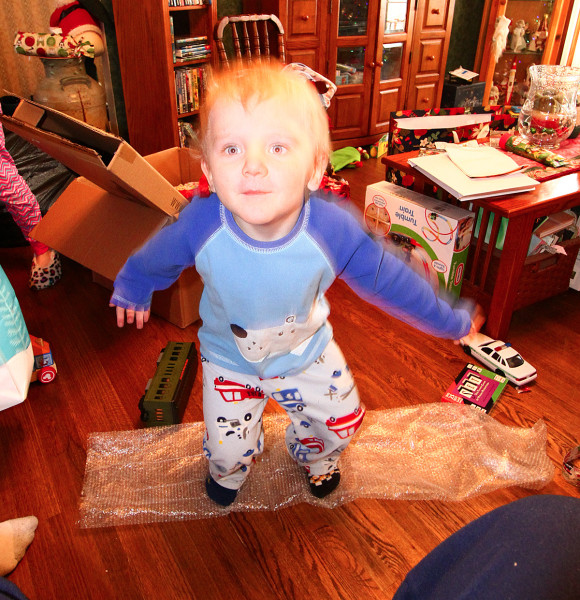 "And…pop pop pop!"
"Ta Da!"
I gave Lugnut a locomotive kit…paints and stickers and lots of pieces…and 'Stache decided to paint the walls in their bedroom with the paint.  As well as himself!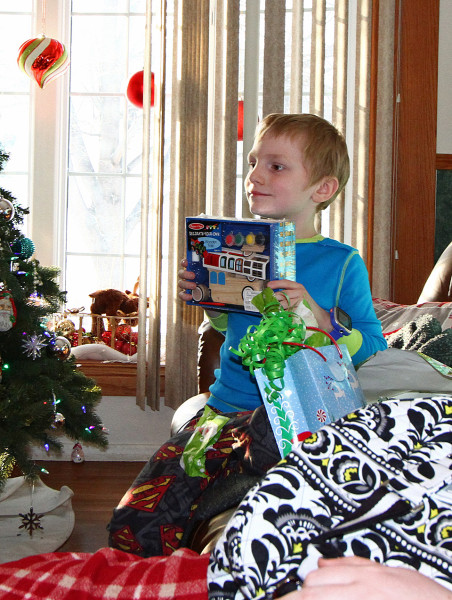 And so it winds down, with the Dailylife Wife taking a few last photos, Lugnut contemplating his watch/camera/game device/spy tool, and Dailylife Daughter #2 just chilling' with her stuff!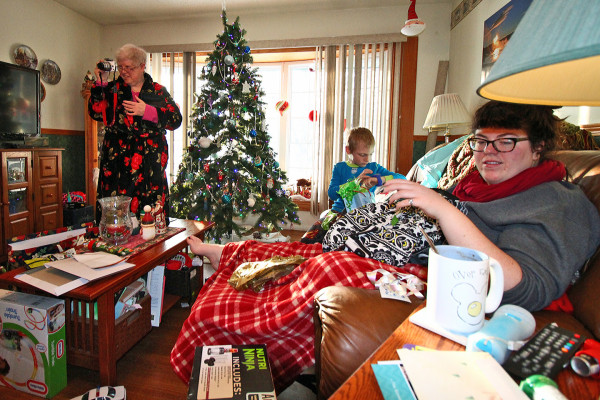 "He said that was it.  Whatter 'ya looking' at me for?"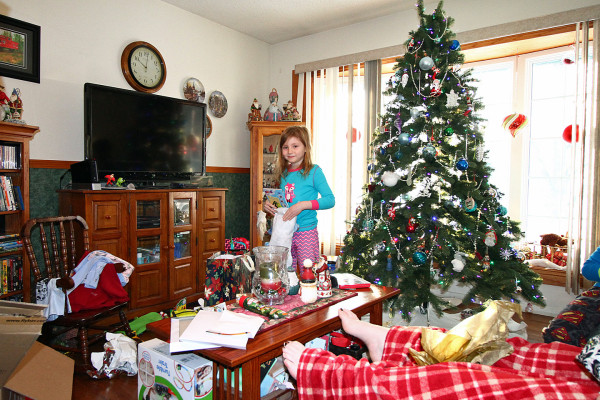 ~Curtis in /\/\onTana! {!-{>