Another brief respite from snorkeling and flowers…the Northern Lights were out!  Last night…tonight it is just clouds, so far.  You can see the Big Dipper on the left edge in the middle.  It is easiest to see in this view.  Enlarging the photo brings too many other minor stars into view.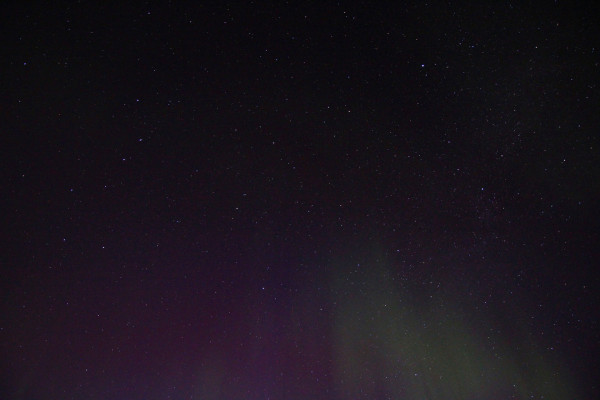 These were all taken out behind Fife.  It is mainly looking North, of course.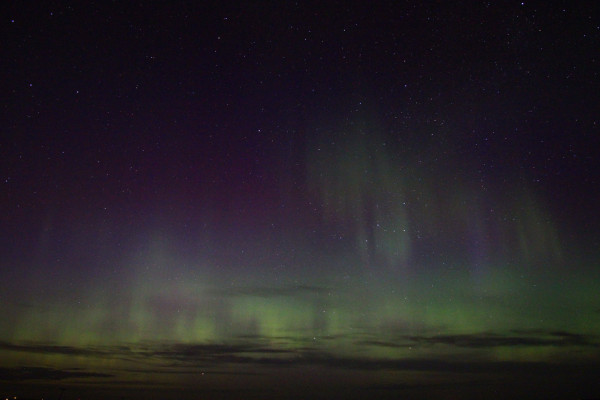 I was out there with Dailylife Daughter #1.  The Big Dipper is also on the left in this photo.
~Curtis in /\/\onTana! {!-{>