Last of the Sunset from the mountains.  If you have noticed any graininess in the last few days, that's what happens when you don't check and the camera is set to ISO 800…
Two variations on the same photo (taken on the Nikon P7100!).
*
A single photo panorama.
And two more variations on a single photo.  Once I finished I decided I didn't like the top one, but the bottom one is a lot nicer.
*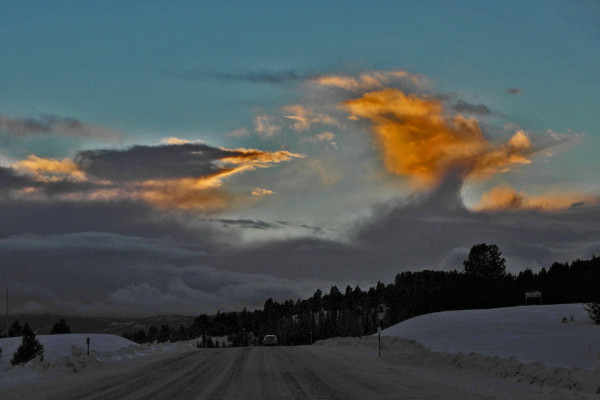 ~Curtis in /\/\onTana! {!-{>