The last morning on the cruise they try to hustle you off.  They had racks of suitcases in the hallways to run them off the ship as soon as we docked.  And while there wasn't a wakeup call, it was hard to sleep from the noise.  Of course our cabin was right beside one of the main hatches they used.  So it was up and off the ship!
It wasn't nearly the usual hassle to get the Dailylife Wife through Customs, then it was wait for that familiar blue taxi…
(All photos from the Samsung Galaxy s5.)
She looks like she is having way too good of a time cruising' in our car…
Another one of those pesky volcanoes, right between the light poles.
A little Fall color…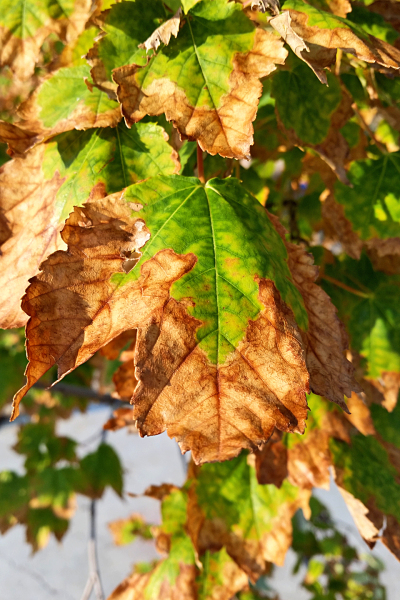 …in the middle of August???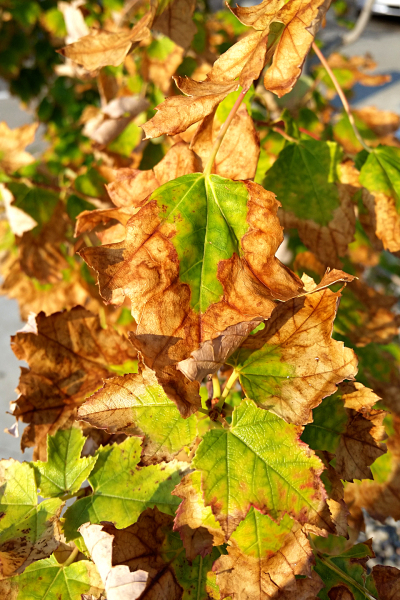 After a nice day with the Dailylife Daughter #2, we were off to…the construction zone near Lincoln.
It doesn't look too bad here…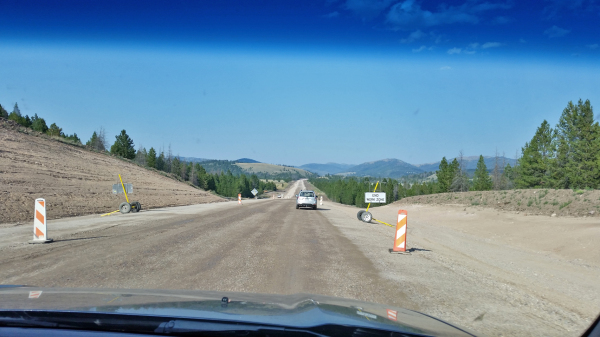 …but two weeks before we had been driving an obstacle course in what looked like this!
After surviving the minefields, we arrived home to find a heartfelt and washable Welcome Home from the grand kritters!  Very nice.
And so ends our epic two week cruise to Alaska and back!  It was fun, even in the rain.
~Curtis in /\/\onTana! {!-{>