Meanwhile, back near Sitka, the sun was setting.  I got a neat panorama: five photos from my Samsung s5 Galaxy cellphone.
(Click to enlarge; BACK to return!)
But what is that, back there behind the ship? Yes, that!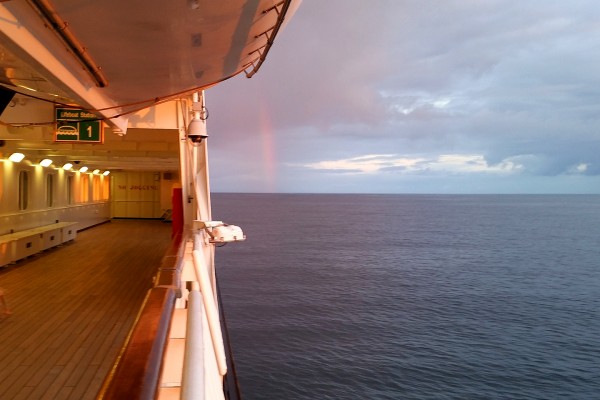 Pretty neat so see a rainbow at sea.
And of course, the sunset I came out to shoot.
~Curtis, out at sea, near Sitka! {!-{>