Today we went to the Wailua River State Park and Fern Grotto, along the only navigable river in Hawai'i!  First, a short wait for the bus in the Cruise Line Building.
A three photo panorama stitched together in PS Elements.
Click to enlarge; BACK to return!
Our first stop on today's tour was at the Lydgate Park and Beach.  Lots of play room for kids.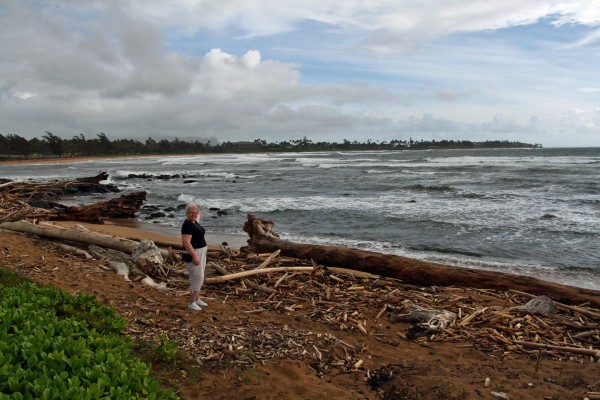 Just a mite…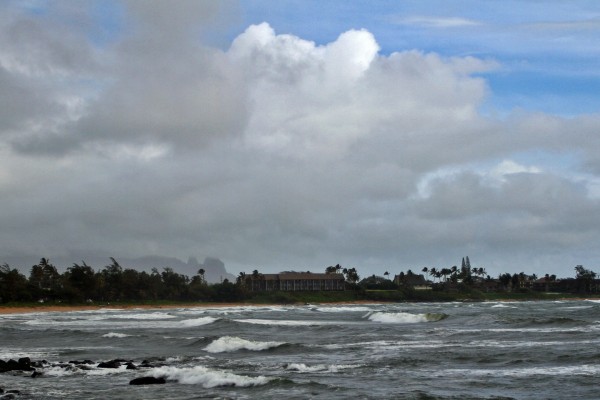 …breezy.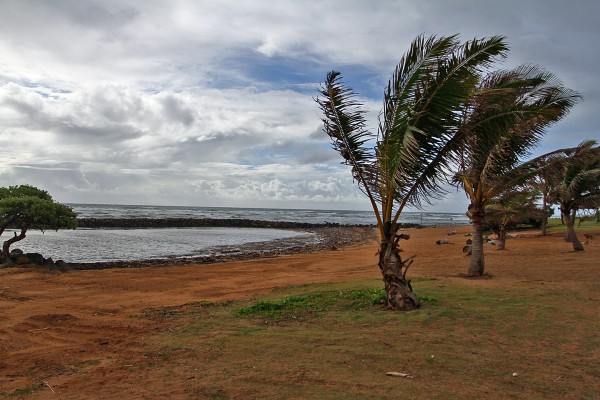 Then it was on to the Wailua River and a three hour tour (hard to get lost on the only river with boat traffic!).  Okay, maybe it wasn't three hours.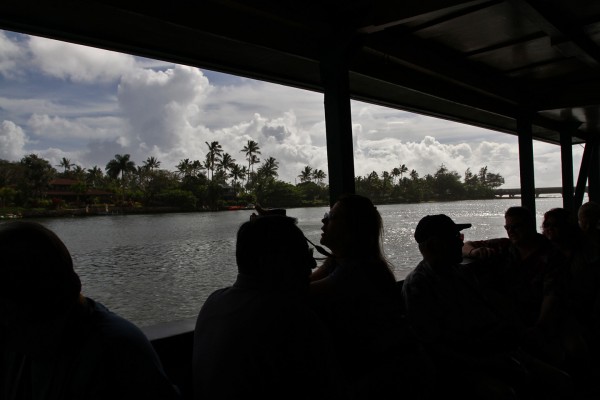 There was another shore excursion that did this trip in Kayaks.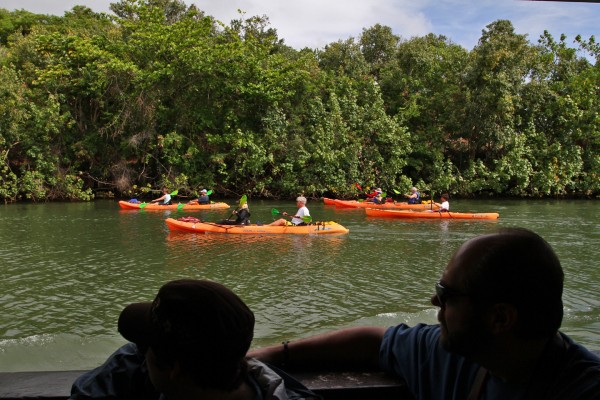 An old John Wayne film, Donovan's Reef was filmed here in Kauai.  This is the Doctor's beach house from that movie.  Of course, back then it was still down by the beach!
Here is a view of one of the boat/barges.  The Smiths have run this River/Fern Grotto concession for a long, long time.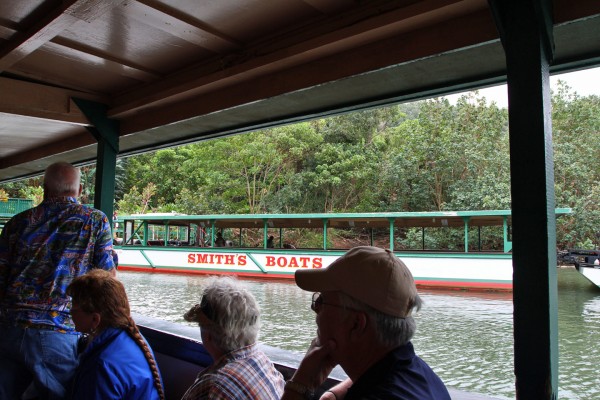 The engine and steering is in a little "trailer" bringing up the rear.
Strange name for a boat…sounds familiar though…
It was a couple hundred yards (if that) stroll to the Grotto from the dock.  Nicely paved trails.
…
Lots of flowers.
…
…
…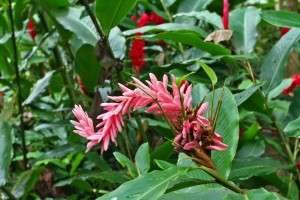 The Fern Grotto.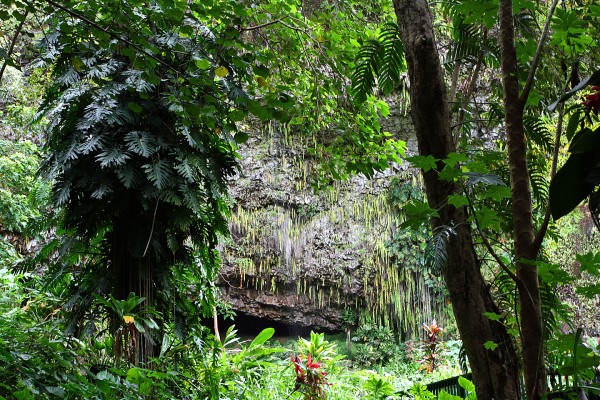 There used to be a lot more water before they started irrigating up above the cliff.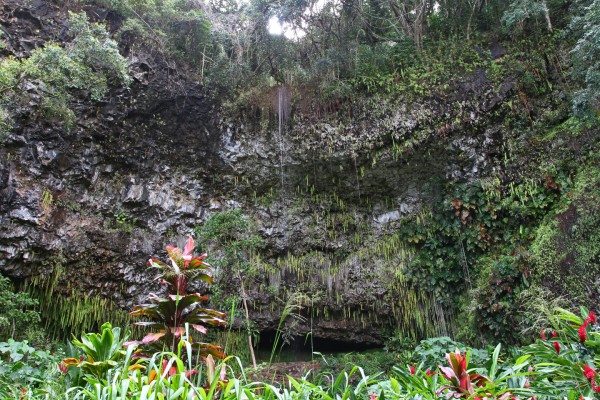 And you could go right into the cave before they declared it unsafe after an earthquake.
There is now a platform for people to stand on in front of the ferns.
(Two photo panorama…up and down!)

There was a Hawaiian group to sing Hawaiian songs.  Lots of weddings up here.
There might not have been much water coming over the falls, but there was water!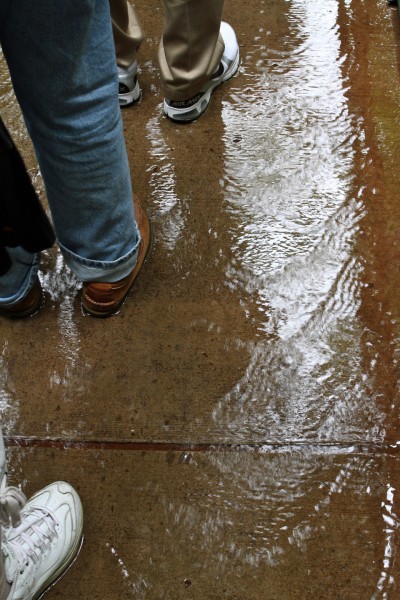 Then back to the boat landing!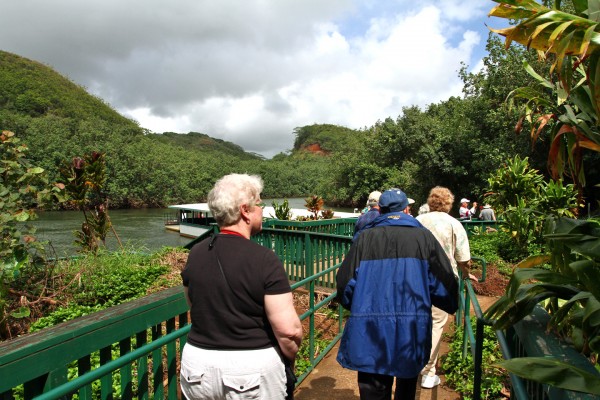 Posing with the sign.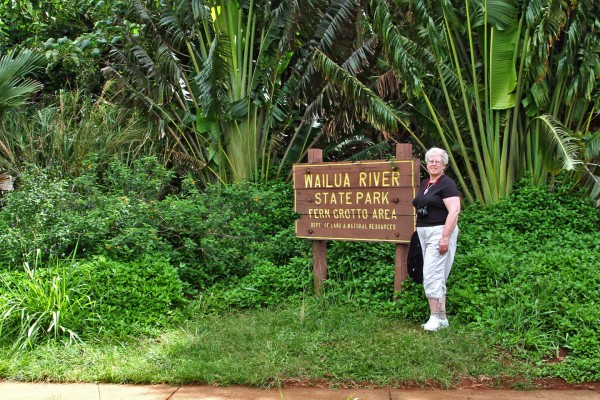 On the way backdown the river the group that had played for us played some more, and there was a little hula going on too!  They had played for the boat ahead of us on the way up.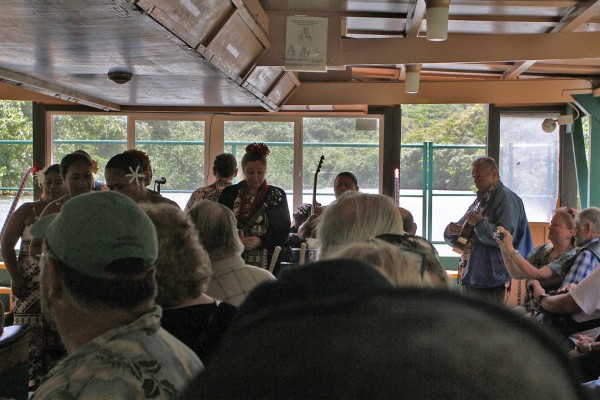 Then it is off to Opaekaa Falls.
***
***
Hey look!  There's an ocean out there!
At the bottom of the road is the Coco Palms Resort.  It was seen in Blue Hawaii, with Elvis Presley.  It has been abandoned for 20 years, and is so delapitated it can't be restored.  Another landmark going by the wayside…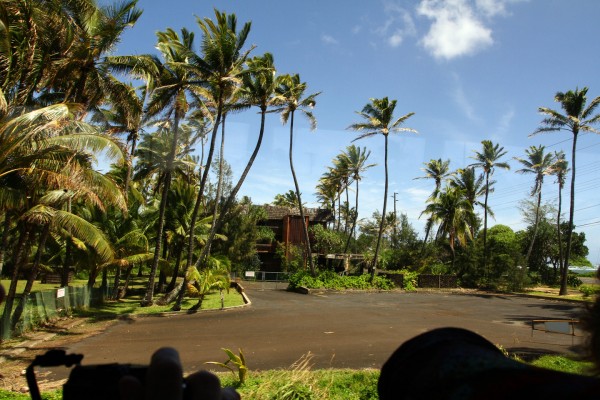 The happy couple-on-the-bus.  Photo by iPod!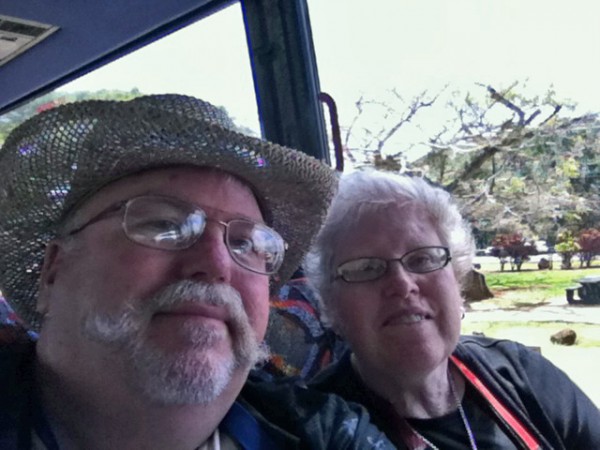 Here we are back at the boat.  A lot bigger than the other one!
And the Dailylife Wife showing off her keycard/ship pass/shipboard credit card outside of our stateroom.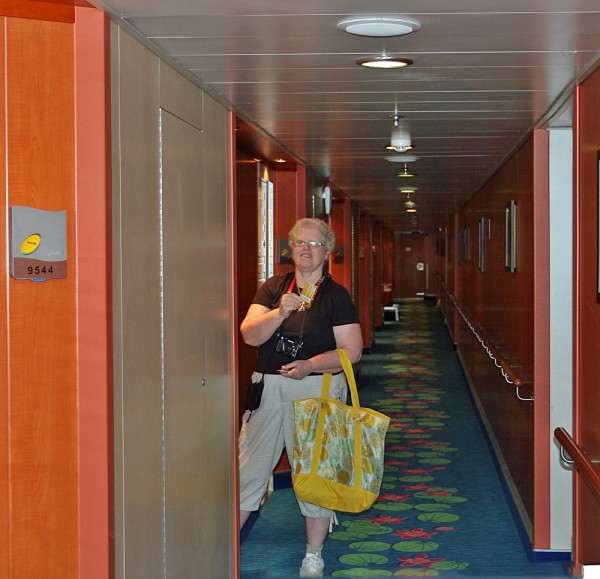 Next: Around the Napali Coast!
~Curtis on Kauai! {!-{>