From a couple weeks ago…
Hey, this is for me!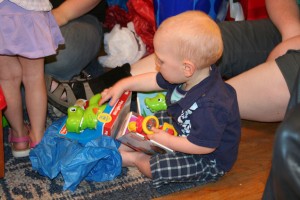 This looks like lots of fun too!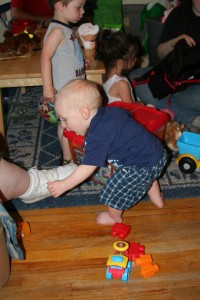 Grampa, it has teeth like me, see?
My fingers!  I can't move my fingers!  Aaarrrggghhh!!!
Ummmmm, that's better.
This stuff is pretty good, when it isn't cementing my fingers together.
Yup!
Buuurrppp!
!
Got to clean this up.
Hey, Grampa Skip, have your tried the plates?
Chocolate covered.
And the fiber keeps me regular!
~Curtis in /\/\onTana! {!-{>