I saw a really neat kids rocker when I was entering my wife's scrapbook stuff in the Fair:
A P51 Mustang!  I know at least one little kid that would love one, and maybe three or four or more!
A slightly different angle: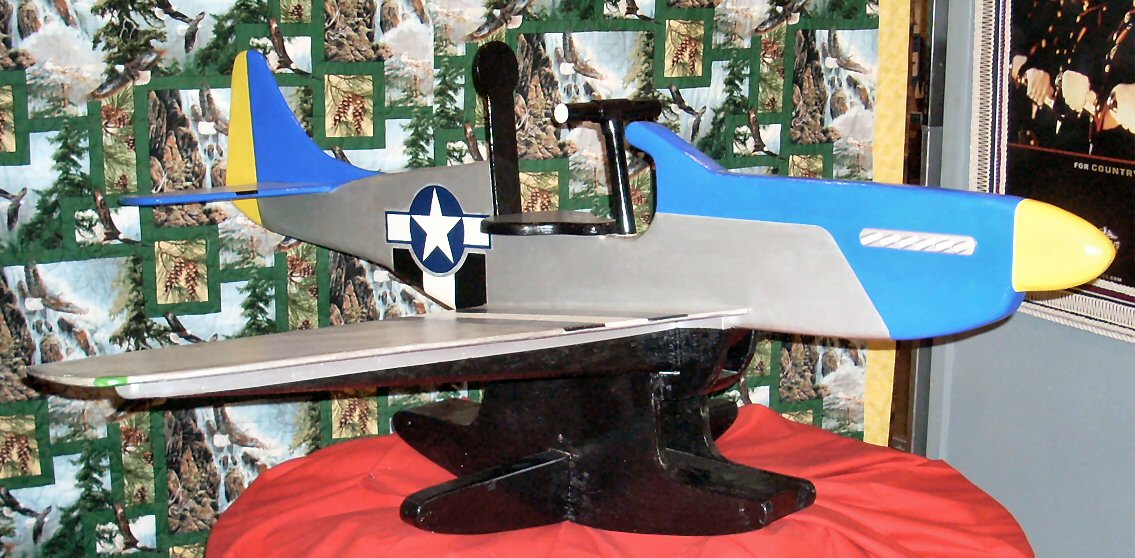 Then yesterday, when I was out looking for stuff to photograph, I ran across the Mustang Ranch south of town!
(1/500, f8, 28mm, ISO 100)
A very realistic looking Mustang.
(1/500, f8, 115mm, ISO 100)
Then the Mercy Flight from the hospital flew by, so here is a gratuitious shot of it!
(1/800, f8, 135mm, ISO 100)
~Curtis in /\/\onTana! {!-{>