Went out for a sunrise that ended up pretty blah, and found a Common Goldeneye in great light!
I am ever impressed with this EF-M 55-200mm lens for my little Canon Mirrorless M2.  It was pretty cheap as a good lens goes, but it captures fabulous images!  This photo has only been cropped to 1440×960.  Nothing else has been done.
And with a little editing!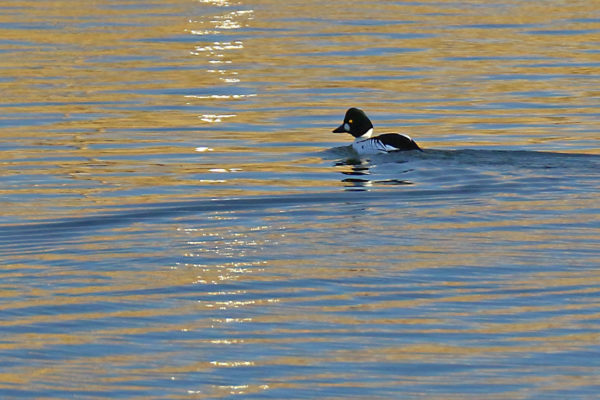 ~Curtis in /\/\onTana! {!-{>