A very Happy Birthday to me!  I turned 21,914, give or take a day.  Leap years can be difficult…Anyway, it was a nice Birthday, with family coming over for a nice crockpot ribs dinner and cake!
And a few gifts, the nicest of which was (ignoring the BIG bag of dark chocolate M&M's!) my new Canon EF-M 55-200 IS for my Canon M2 mirrorless camera from my darling Frau.
This pretty much completes my set for the Mirrorless M2.  I now have telephoto capabilities natively, as well as the 6.5mm fisheye, 12mm superwide, and 18-55 kit lens in M mounts.  I also consider my EF-S 10-18mm IS with the Canon adapter as a part of this kit.  I also have adapters for Olympus OM, Canon FD, Pentax, and Argus C-3 vintage lenses, and I can use all of my Canon EF lenses for my 7D, too.
---
I had heard that this was a pretty good telephoto, but was truly amazed at the sharpness of it.  I put this $200 lens (new on eBay) on the M2 up against my Canon 70-300mm IS L ($1400 new) on the 7D.  Both are at f8, 200mm and handheld using IS.  The 7D actually was at 1/64 second and the M2 at 1/45.  I didn't have a 70-200mm L to compare it to…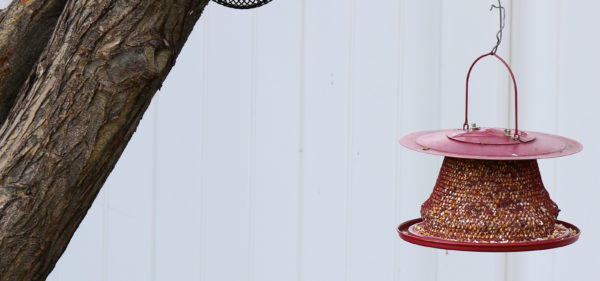 The M2/55-200 is above, and the 7D/70-300 below.
I was just comparing sharpness, and if you click on each photo a couple of times you can see them each at 100% size.  There just isn't very much difference!  Call me very pleased.
A bonus 55-200 photo.  A 100% crop.  Click on it a couple of times to see it full sized.  BACK to return!
~Curtis in /\/\onTana! {!-{>